Melanie Deziel is recognized as one of the world's leading expert in Native Advertising, and she will speak at The Inbounder New York on May 22nd. We asked her few questions about Native Advertising, the role of journalism and journalists in branded content.
Not all the speakers of The Inbounder are persons I know personally.
Sometimes it happens that you follow an expert for a long time, see videos with her talking and see her job and you have her name always present in your ideal list of keynotes to invite to your conference, and finally - also fighting my instinctive shyness - you invite her to speak and she answers you with a yes without any problem.
For me, one of this people was Melanie Deziel, probably the most prominent expert in Native Advertising and Branded Content right now.
I knew her thanks to Rand Fishkin, and as soon as I started reading her articles on Inc.com, discovering her works like Grit & Grace for The New York Times or reading what she shares in her bi-weekly newsletter The Overlap League, I built a natural trust in everything she says about Branded Content.
Therefore, I am utterly grateful to have Melanie speaking at The Inbounder New York next May 22nd.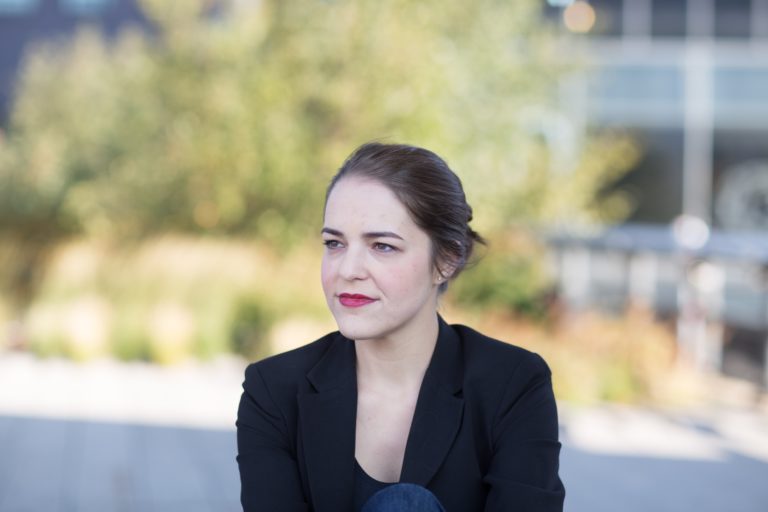 I asked Melanie few questions about Native Advertising, the role of journalism and journalists in branded content and, being The Inbounder a European conference, her vision of Native Advertising evolution in our old continent.
Gianluca
You are considered one of the most important Native Advertising experts... but what exactly is Native Advertising?
In fact, despite it exists as a somehow "codified" discipline since few years (or many, depending on what we consider as "native advertising"), I still see many people confusing Native Advertising with Content Marketing or with what we SEOs call Digital PR.
Would you give us a clear definition of it, what makes it different with respect other promotional disciplines based on content and what is its biggest value a brand can have from it?
Melanie
Most broadly, "native advertising" is a form of advertising that matches the form and function of what surrounds it.
Instead of disruptive pop-up ads or banners relegated to an undesirable real estate, we integrate the advertising directly into the environment in a way that adds value and fits the context.
On Twitter, for example, this would be a sponsored tweet; on Facebook, a sponsored in-feed post. For most publishers, this means content, in the form of articles, lists, profiles, videos, slideshows, audio interviews or whatever else is most natural for them to create editorially.
Most of us in the publishing space call this kind of content "native advertising" since it's the form that applies to us, but you could also call it "branded content," "sponsored content" or something similar. Because the type of content that publishers create editorially is so varied, so is the sponsored content they can create. This creates some challenges as we look to organize labeling, categories and naming conventions but it also gives us incredible breadth and creativity in what we can create.
Most often when a brand is looking for a publishing partner with which to create branded content they're looking for a few benefits:
First, they want the audience of the specific publisher, whether it's the size of that audience or the highly valuable nature of the niche audience they capture; if you're looking to reach highly engaged sports fans, then a publication like Sports Illustrated may be the perfect partner to deliver them.
Second, they're looking for expertise in creating content or a specific type of content, that appeals to that audience. If you want to talk to a financially savvy audience in a voice and tone that appeals to them, then Wall Street Journal is a great partner to help you do that, with a team of creators who know the terms and tactics to communicate with their audience. Similarly, if you want to create VR storytelling, then you might team up with The New York Times to tap into their VR team at T Brand Studio, or you might turn to Slate for their expertise in audio storytelling through branded podcasts.
Third, the brands are often looking for the cache and appeal of being in the context of that prestigious publisher. There's something powerful about having your brand story featured alongside the top quality content at major publishers that helps boost its credibility with the audience and with outside viewers, too.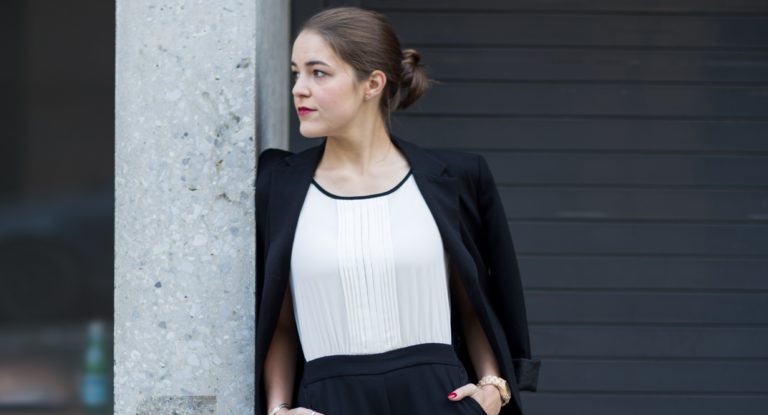 Gianluca
One remarkable example of your work as a native advertiser is Women Inmates: Why the Male Model Doesn't Work, a branded content you wrote for Netflix and published in The New York Times.
As a European marketer, then, I was very intrigued by what Nelly Gocheva, editor of T Brand Studio International, said in an interview for Contently.com the last November. In that interview, she was saying that Europe still is - somehow - a virgin territory for Native Advertising.
By your experience, is that so true or are you seeing an opening by European brands to this form of communicating its values to its public?
Melanie
This is a phenomenon that's often discussed in the native ad industry.
While I can't say for sure that I know every European marketer and publisher's perspective or situation, I can tell you what I've heard.
As I understand it, publishers in the European market were not hit by certain market forces as fast or as hard as the US publishers, which meant they didn't have to turn to native advertising as soon.
Ad blockers were somewhat less prevalent overseas, and the many niche markets (bound by limited competition in certain regions or in certain languages) were more likely to stay loyal subscribers to their favorite publications in order to get the news they wanted.
By the time those market forces were putting pressure on European publishers (the rise of adblocking and increased competition via the boundless information available on the web), many of those publishers turned to the US publishers for guidance on what to do and caution on what to avoid as they ventured into native advertising.
That was the case a few years ago, but I've seen many European publishers rapidly catch up in the last year or so. Many of them are building impressive content studios, winning industry awards, and bringing in lots more revenue from branded content and content sponsorships.
I can't always read and understand the content when it's in another language, but it's awesome to see more publishers heading into this space and seeing success.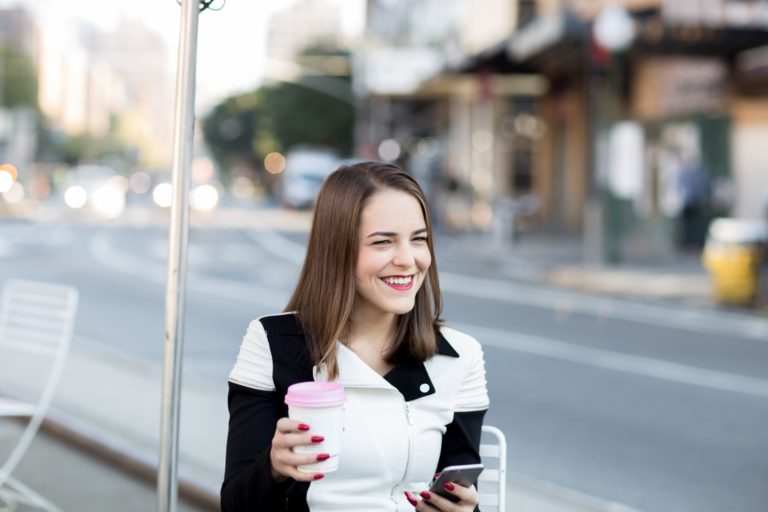 Gianluca
In your keynote at The Inbounder, you will talk about how marketers should learn from journalism and start thinking like a journalist in order to succeed in any content-based marketing discipline. So, two questions strictly related:
Could be branded content the best way for investigative journalism to evolve and survive?
How a journalist can maintain her independence, a characteristic so deeply linked to the profession of journalist, from the brand hiring her, and so not fall in a sort of pure "mercenary" relation with the brand itself?
Melanie
One of the key challenges in investigative journalism is finding the resources to execute it properly.
Those kinds of projects take a long time, typically, and therefore a lot of resources.
Historically, they could only be monetized the same way as another article that may have taken 30 minutes to create —banner ads on the page.
This created a challenge in funding them.
I do think there's potential for advertisers to take an active role in sponsoring the kind of in-depth reporting that does good for the community, but there are challenges there as well. Of course, there are concerns over how objective these sponsored reports can be, and there are also concerns for the brands about being associated with potentially negative topics: crime, violence, hardship, deceit, and other struggles, which are often at the core of some of the more compelling investigative pieces.
If we can find a balance, I do think there are incredible possibilities here.
Balancing an editorial sensibility with a brand boss is always a big struggle, and it's one of the reasons that branded content creators are almost always separate teams from the reporters who do work inside a newsroom; you never want to jeopardize the independence of the editorial reporters or to even create the impression of a conflict of interest by asking them to work on brand content.
When you keep those teams separate, you're able to hire skilled journalists or former journalists to work with brands without worrying about as much of an impact on editorial independence in the newsroom.

The Proust Questionnaire
Finally, as I always ask my interviewees, I proposed to Melanie to answer the Proust Questionnaire, a series of questions, to which the interviewee should answer almost without thinking.
In fact, their purpose is helping us know the interviewee's personality better aside from the "expert" vision we may have thanks to a formal interview.
What is your favorite word? Possibility.
What is your least favorite word? Betrayal.
What turns you on? Coffee in the morning.
What turns you off? Rain when I have somewhere to go.
What sound do you love? My partner singing.
What sound do you hate? That high pitched squeal when the subway rolls into the station.
What is your favorite curse word? I'm not much for cursing.
What profession other than yours would you like to attempt? I've always thought I'd make a good first amendment lawyer.
What profession would you not like to do? I wouldn't make a great chef.
If heaven exists, what would you like to hear God say when you arrive at the pearly gates? I'd like to be remembered as someone who helped others, who pushed the boundaries of possibility, and who created things for others to enjoy.