Internet has revolutionized the world: the way of communicating, of working, of doing business... It has transformed even our social behaviors and, with it, the strategies of brands to reach their audience. Do you want to know how to grow your business in the new digital era? Read this article.
The telegraph, the telephone, the radio, the computer... These are just some of the great inventions of History. But many consider the Internet as the first great discovery of the modern world. Its history goes back to August of 1962, when the American computer scientist J.C.R. Licklider, from the Massachusetts Institute of Technology, gave a description of his concept of the Galactic Network, a set of social interactions that could be achieved through networking.
55 years later, the Internet has revolutionised the way we work, communicate, social behaviors... We can communicate with anyone from anywhere in the world with just a click, and we are also informed of any event that happens in the world.
Today, the user knows (almost) everything and companies must rethink their strategies to attract the interest of the consumer: an increasingly advanced consumer with a greater knowledge of the world around him, who doesn't conform to traditional communication and advertising techniques.
Reinvent yourself
The sales techniques of the past are already outdated. In order to grow your business, you need to carry out a complete Inbound Marketing strategy. You have to get the right message to the right person, at the right time. And that's not easy.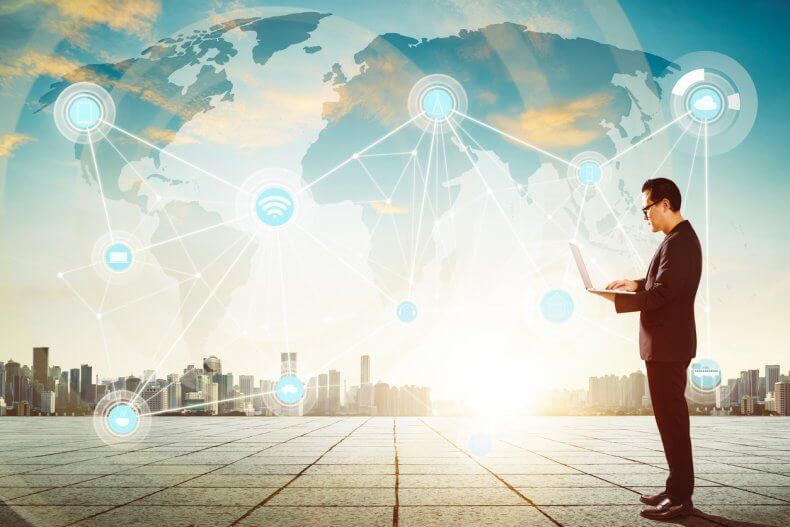 Image: ICEMD
In a connected world, everything matters. From your content strategy, social media, email marketing, PPC or SEO, to how to measure the ROI of these actions and turn them into results.
The universe moves fast. You have to keep up with the latest trends and reinvent yourself. If you want to grow your business and excel above your competitors, you have to know everything about your industry and the companies within it.

Come to The Inbounder
Now's the perfect opportunity to discover the latest in Digital Marketing and apply it to your business. On the 25 and 26 April 2018 The Inbounder Global Conference returns, the must-attend actionable digital marketing event in Europe.
After the great success of its first edition -hosted the City of Arts and Sciences in Valencia in 2016, with more than 1,000 professionals from 25 countries around the world-, the conference will bring together keynote speakers worldwide, this time at the Palacio Municipal de Congresos in Madrid.
Experts such as Rand Fiskin, Aleyda Solis, Mike King, Talia Wolf, Purna Virji or Melanie Deziel will talk about the latest in SEO, Social Media, Branding, Content Marketing, Mobile Marketing, Analytics and CRO, among other areas

Do get left behind. Elevate your talent at The Inbounder.