Leading thought leaders close out the digital marketing event of the year, The Inbounder New York, where like-minded professionals gathered for a day of networking, learning and conversation.
The third stop on The Inbounder World Tour launched this past Monday, May 22 at the Microsoft Technology Center where more than 160 digital marketing professionals gathered for the one-day event to share best practices and engage with nine of the strongest industry experts.
Each speaker focused on different digital marketing trends, sharing the latest and greatest updates – providing an overload of useful, tactical information.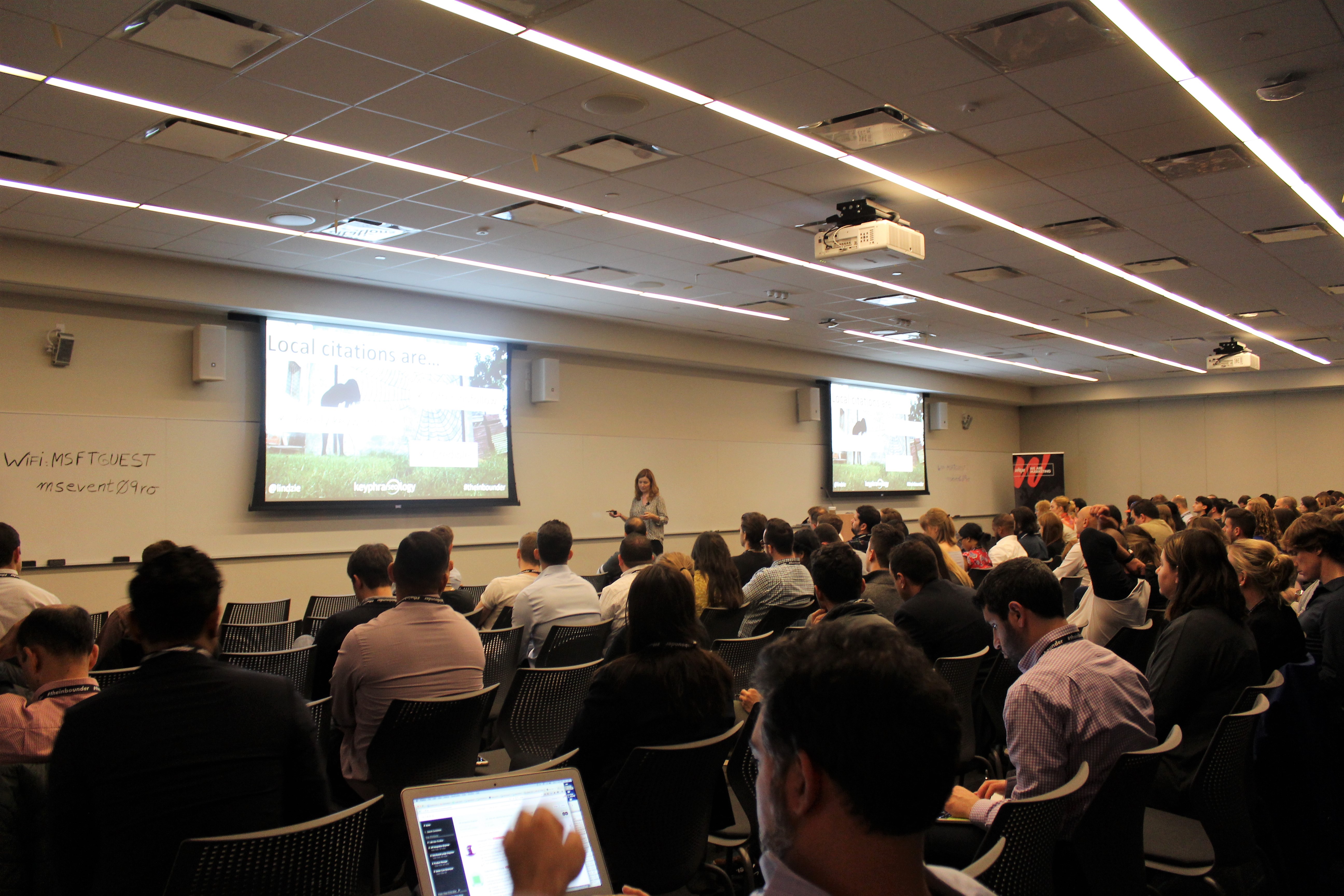 In case you couldn't make it, here's a brief recap of The Inbounder New York:
Cyrus Shepard, Founder of Fazillion and MC extraordinaire kicked-off the day introducing Melanie Deziel, a leading brand content consultant, speaker and educator.
Melanie shared her tips for "thinking like a journalist" and how to use them to improve your content, reminding marketers – and brands - that their existence isn't news worthy, if you want to get your content into the world, do something!
Next up Mike King, Managing Director at iPullRank broke down the basics of machine learning for marketers, sharing his insights on the future of robots and the role they will eventually come to play within our industry.
CEO & Digital Marketing Consultant at Keyphraseology, Lindsay Wassell dropped some local search knowledge, reminding us that SEO is far more than just brick-and-mortar shops and ecommerce, it's about finding and playing on local advantages.
Ricardo Tayar, Founding Partner of Flat 101 and leading European UX expert, spoke on digital analytics and UX – reminding attendees that even if you have a well-designed interface it doesn't mean people use it the right way. Marketers need to understand how to accurately measure the user experience.
Managing Director at Marquis and Communications and Consulting VP at Manyminds North America, Lexi Mills, discussed PR SEO tactics that work with AI and Online Filter Bubbles and how to appeal to journalists with "clickbaity headlines."