Leading digital marketing experts and thought leaders kicked-off The Inbounder World Tour in London covering everything from SEO split testing and podcasting to mobile and content marketing for a one-day, out of this world experience!
This past Tuesday, May 2 the second stop of The Inbounder World Tour wrapped-up at the Congress Centre in the heart of London's west end. Over 120 digital marketing professionals and thought leaders gathered for the one-day event to network, learn and exchange ideas with eleven of the strongest industry experts, as they shared insights on the latest trends in digital marketing.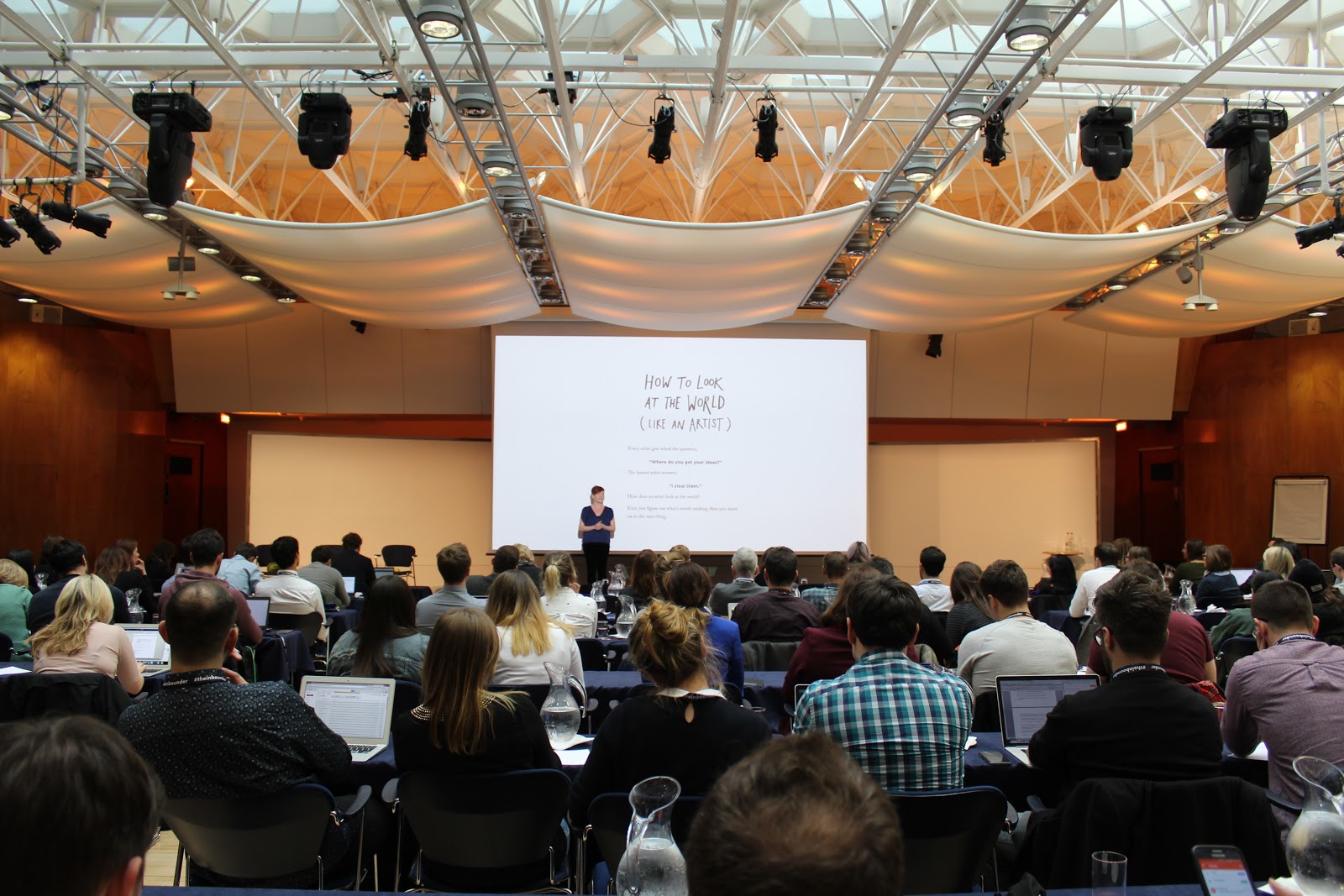 SEO, podcasting and mobile were just some of the themes discussed over the course of nine hours dedicated 100% to digital marketing with Jono Alderson, Hannah Smith and myself, among others, speaking at The Inbounder World Tour London.
In case you missed it, here is a quick a summary of each speaker along with their presentation –don't say I never do you any favours! ;)
Tom Anthony, Head of R&D at Distilled, kicked off the day with his presentation, "3 New Techniques for the Modern Age of SEO," which looked at the importance of shifting focus toward adopting – and implementing – best practices that align with current SEO trends and tendencies.
Next Kelvin Newman, Founder and Managing Director at Rough Agenda, spoke about why we should all be looking at podcasting - and the basics to building your own, including an overview on equipment, tools and best practices to implement.
Head of Global Marketing at SEMrush, Olga Andrienko, briefed us on user psychology and social media, offering great advice on where to focus strengths and how to minimize weaknesses to build unbeatable campaigns that drive conversion.
With more than 240 slides, Head of Creative of Verve Search Hannah Smith packed her presentation, "Going Down the Rabbit Hole: Chaos, Curiosity and Creativity" with plenty of useful information on how to find – and fuel - inner creativity.
Nicola Stott, Founder and Managing Director of theMediaFlow, briefed us on the mobile first index and the nine things to check for in what she says will be the biggest single step change within our industry in the past 20 years since Google.
Staying true the title of his presentation, Accelerated Mobile - Beyond AMP, Distilled consultant Jono Alderson pulled out all the stops with a lighting fast overview on mobile, reminding the audience to begin thinking about speed as a competitive advantage rather than a technical challenge.
Kirsty Hulse, Founder of Many Minds, filled us in on content marketing and how we can work less and win more - sharing the key learnings and lessons she has gathered from her personal experiences.
CEO of Cubed Russell McAthy brought back the SEO with his presentation, "Using Machine Learning to Forecast Future Sales, the SEO Way," sharing his insights on the challenges SEOs need to address in order to showcase their success.
Pulling from her industry expertise, White.net Director Hannah Thorpe shared best practices and advice on how marketers can create interesting, engaging content for brands that may not be all that exciting or inspiring.
And, as the last speaker of the day, I closed The Inbounder World Tour London with a presentation on the alphabet of Google and what to expect next in Search.
Without a doubt, The Inbounder World Tour London was one of the most exciting digital marketing conferences of 2017 – so much so that our hashtag #theinbounder ranked as a trending topic in the UK.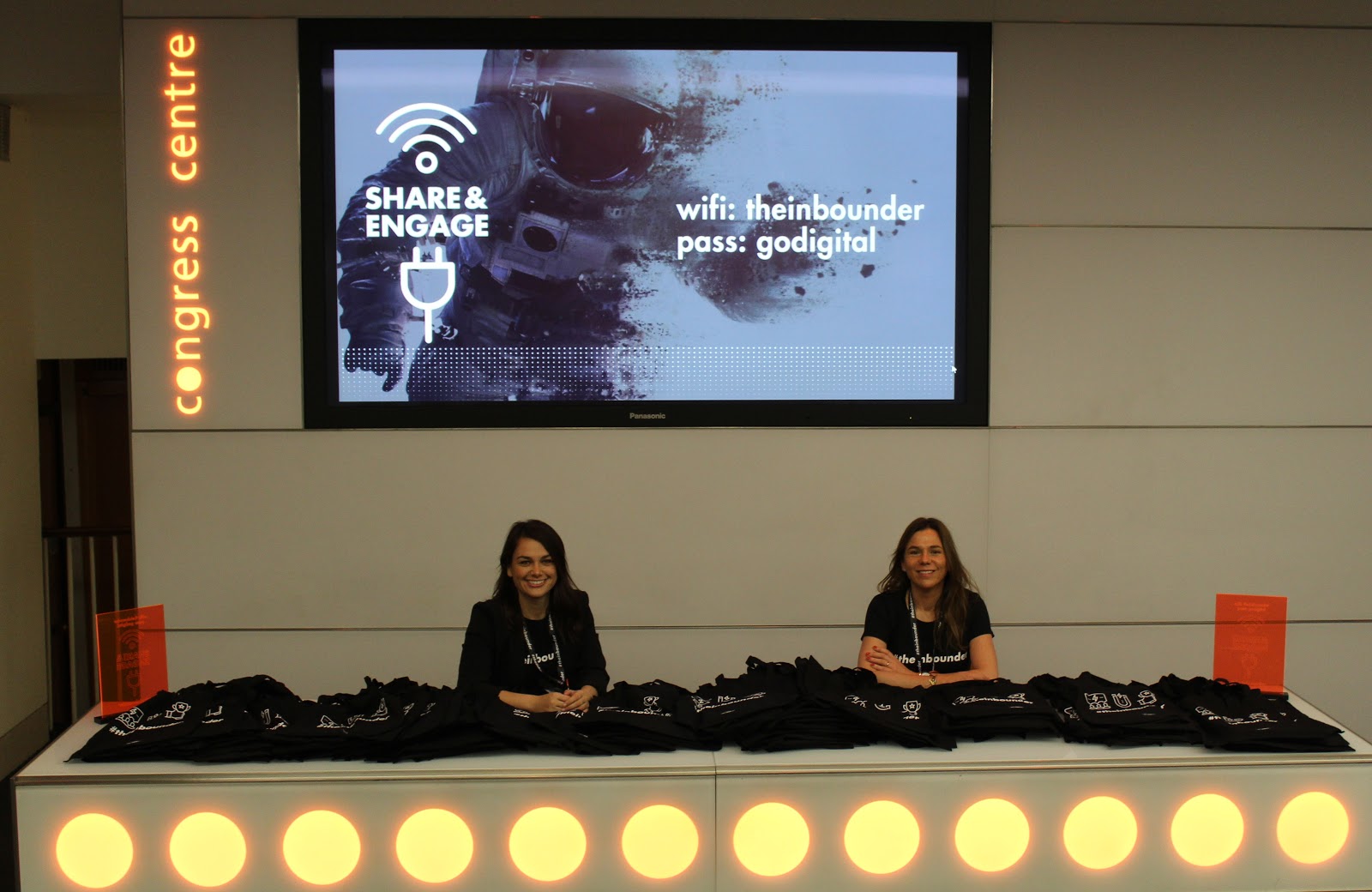 Finally, I would like to give a special shout out to Daniel Bianchini, one of the many bright attendees of The Inbounder World Tour London, who did an excellent live blogging of the event, plenty with details and photos. Please, go read it here too!
If you missed London, don't worry! The Inbounder will continue its journey stopping next in New York on May 22 and Milan on September 15.
Get your ticket now – and be sure to bring your colleagues for another incredible day of networking and learning.