Following the success of The Inbounder Madrid on March 17th - the one-day conference, 100% focused on actionable digital marketing and led by leading industry professionals, is now landing in London.
The Inbounder is ready to welcome all passengers who want to learn more about the latest trends in digital marketing. Coming straight from Madrid, the one-day conference focused on highlighting informative and interesting topics around digital strategy will be landing in London on May 2. With master of ceremonies, Jon Myers, Chief Growth Officer for DeepCrawl, we bring you the definitive agenda for The Inbounder London.
Speakers and Presentations: The Best of the Best
Tom Anthony: 3 New Techniques for the Modern Age of SEO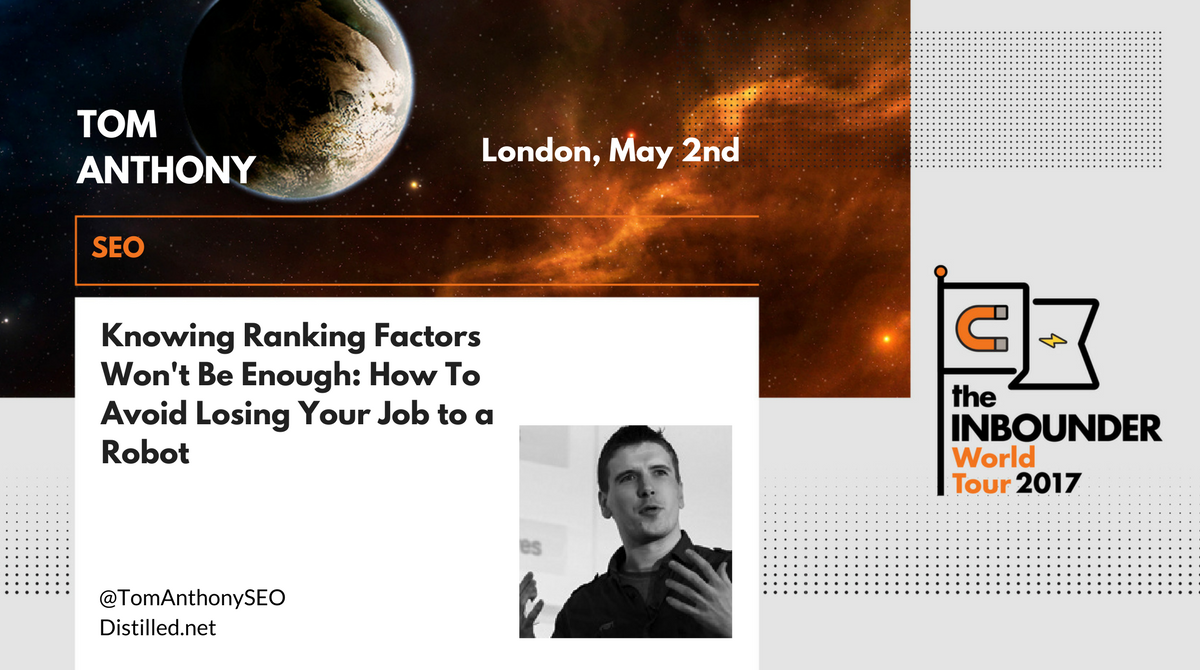 SEO is facing interesting times. Google's current search model - based on web crawling - still remains the dominant paradigm, but we are beginning to see dramatic changes as new data sources and machine learning shift the way Google works.
At the same time, Apps - or intelligent personal assistants - and APIs, form an increasingly large part of the search percentage. Meaning that we must evolve to avoid becoming trapped in classic web searches, and begin working with Machine Learning, in turn leaving aside best practices that are quickly becoming obsolete.
Tom will speak on three emerging techniques in SEO that will help successfully tackle these issues:
A/B testing for SEO;
Use Machine Learning to beat Google and its own game;
Leverage API strategies and tactics.
Kelvin Newman: Why Podcasting is the Missing Piece in Your Inbound Strategy and How to Excel at Audio Content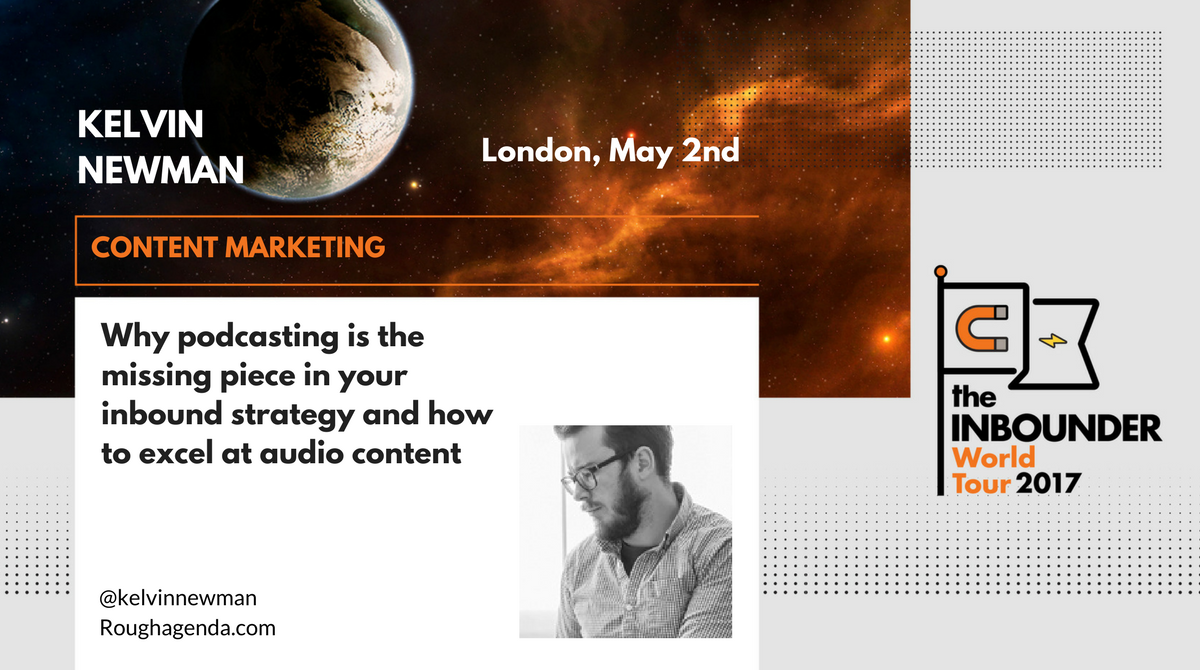 We all have planned content strategies.
A majority include blog posts, videos and other occasionally interactive elements, but very few include podcasts.
Kelvin will discuss why it is crazy so few content strategies include podcasts, and how to begin producing affordable audio content that can deliver business changing results.
Olga Andrienko: User Psychology and Social Media: Triggers That Drive Conversions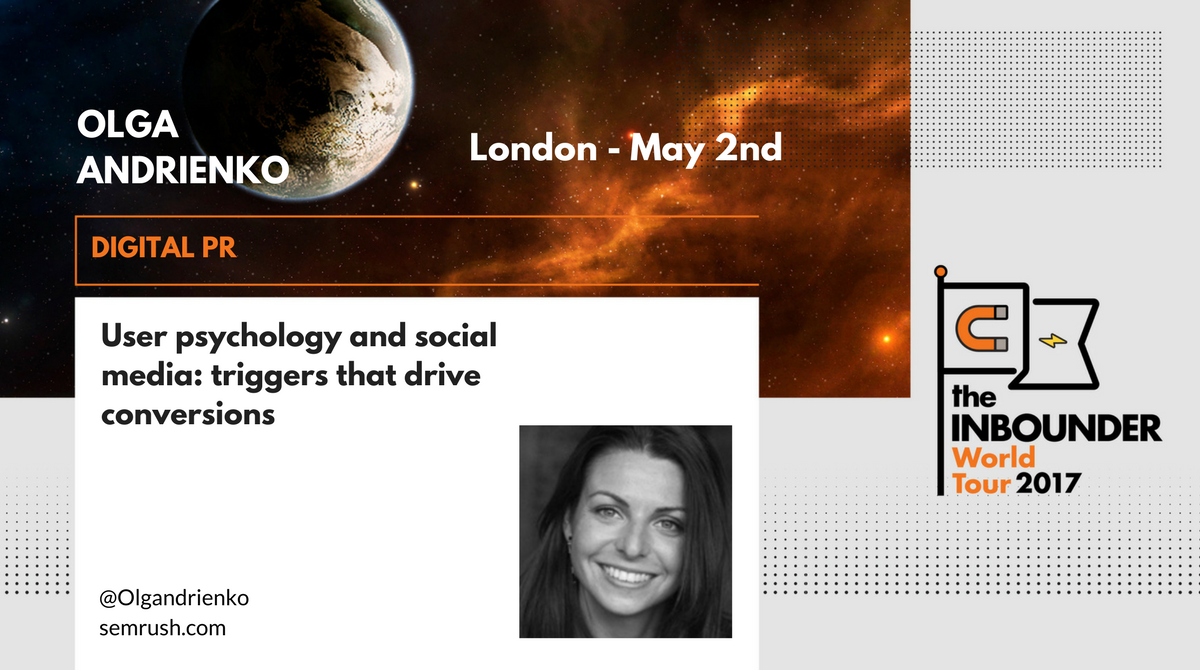 With Olga we will address the topic of user psychology and social networks, including the triggers that push conversion - whether it be a sale, form completion, etc.
For this we will learn the basic principles and latest trends every marketer needs to keep in mind:
A/B testing of images (colors, fonts and text);
Human-to-human interactions and ways to build a community using social networks;
Templates, examples of funnel conversion and tools to help marketers customize their messages
Hannah Smith: Going Down the Rabbit Hole - Chaos, Curiosity & Creativity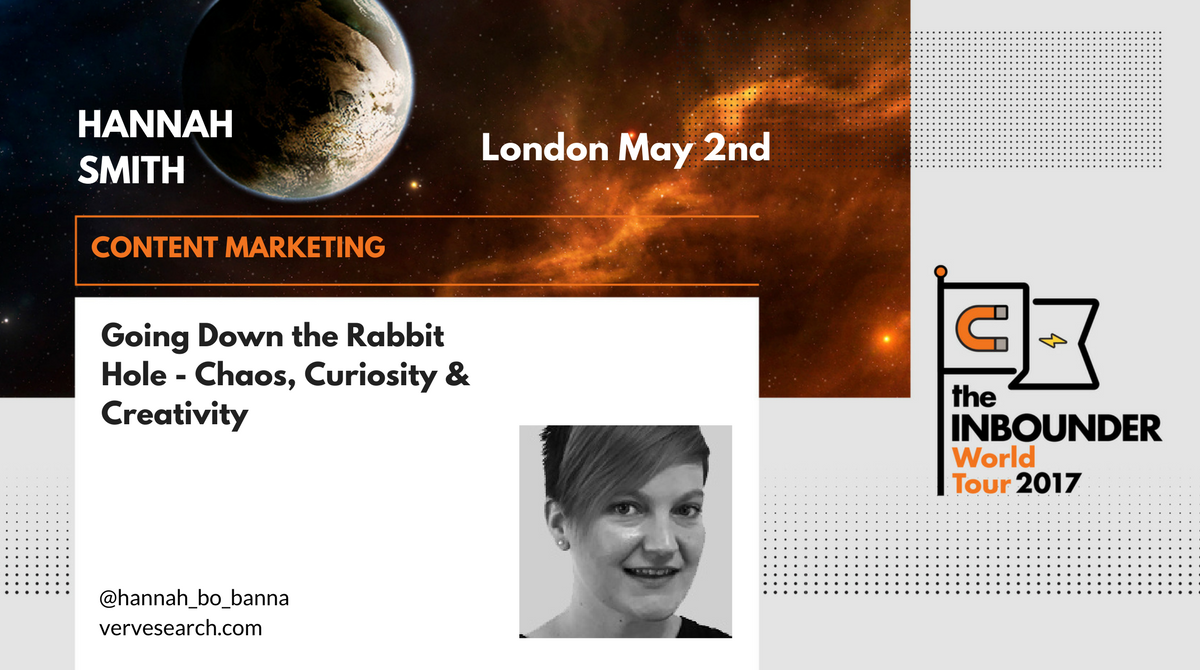 Over the past 6 years, Hannah has had to continuously generate creative ideas - ideas that people share, and which journalists cover.
In her presentation, Hannah will share her sorrows, highlights, hard times and everything she has learned while "being more creative" during her journey.
Nichola Stott: 10 Things We're Checking for a Mobile 1st Index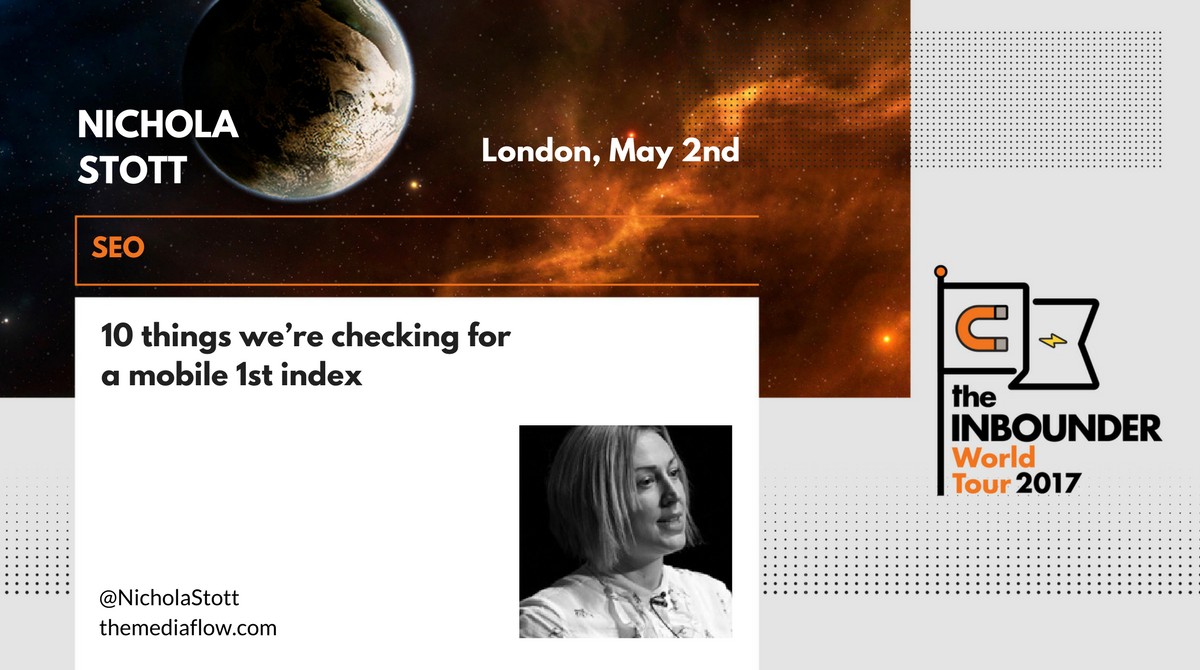 With ongoing web updates and developments, we will soon have a Google Index that evaluates webpages for Mobile-First experiences.
This will allow you to determine performance using an algorithmic base, highlighting top "checks" and reviews for our clients ensuring we are prepared for the future. Because, Aren't we?
Jono Alderson: Accelerated Mobile - Beyond AMP!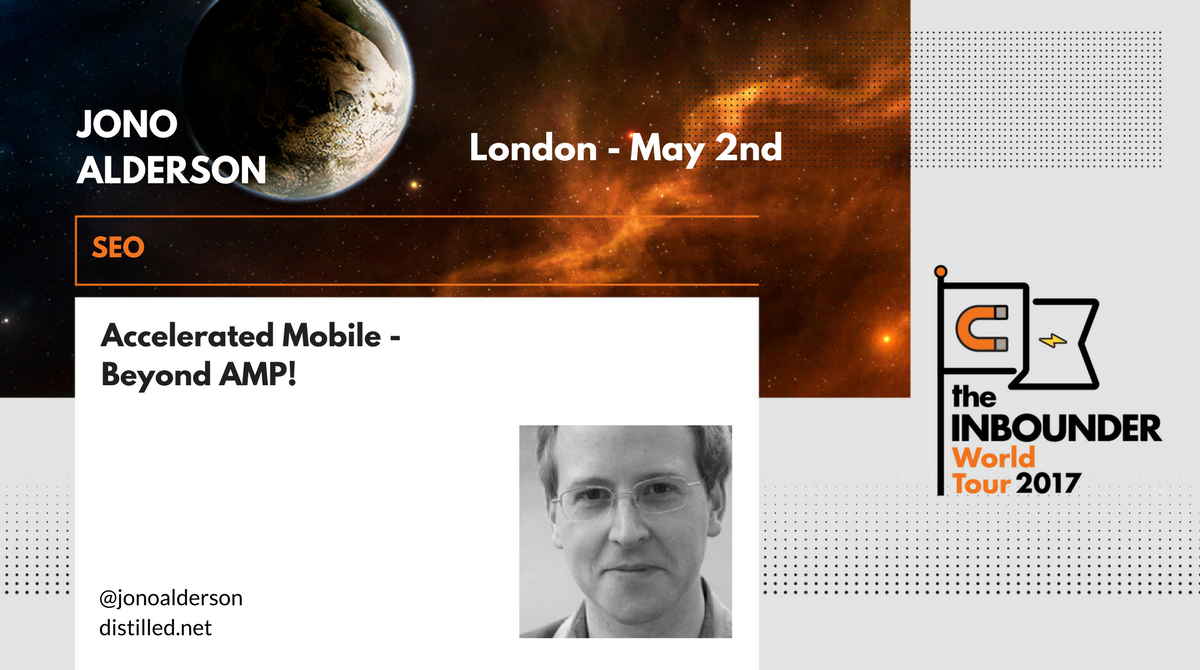 Performance is everything, but too many people only care about the basics.
Accelerated Mobile Pages (AMP) is just the beginning.
Do you want to go further, faster? Get ready to learn a variety of techniques and opportunities for website performance - from HTTP2 to PWA, and more!
Kirsty Hulse: Content Marketing: How to Work Less and Win More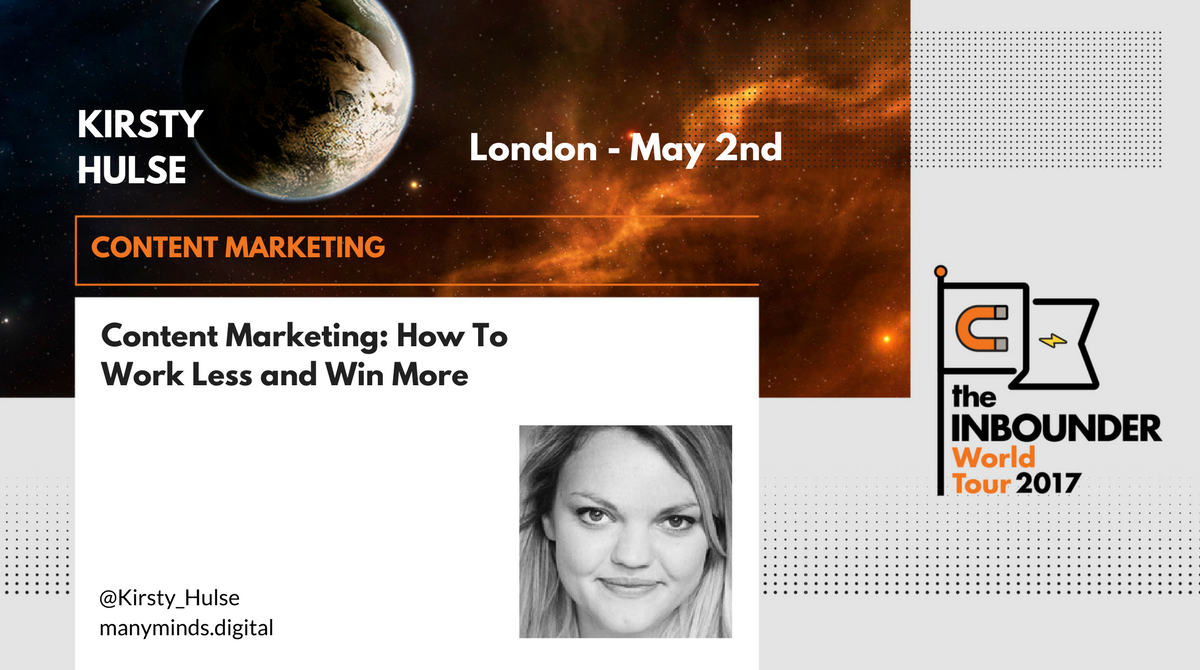 Content marketing plays an important role within a marketing strategy, although there is often a risk when investing high, but obtaining very little in return.
Kristy will help set goals and define tactics to invest less and "win" more with your content.
Rusell McAthy: Using Machine Learning to Forecast Future Sales - The SEO way!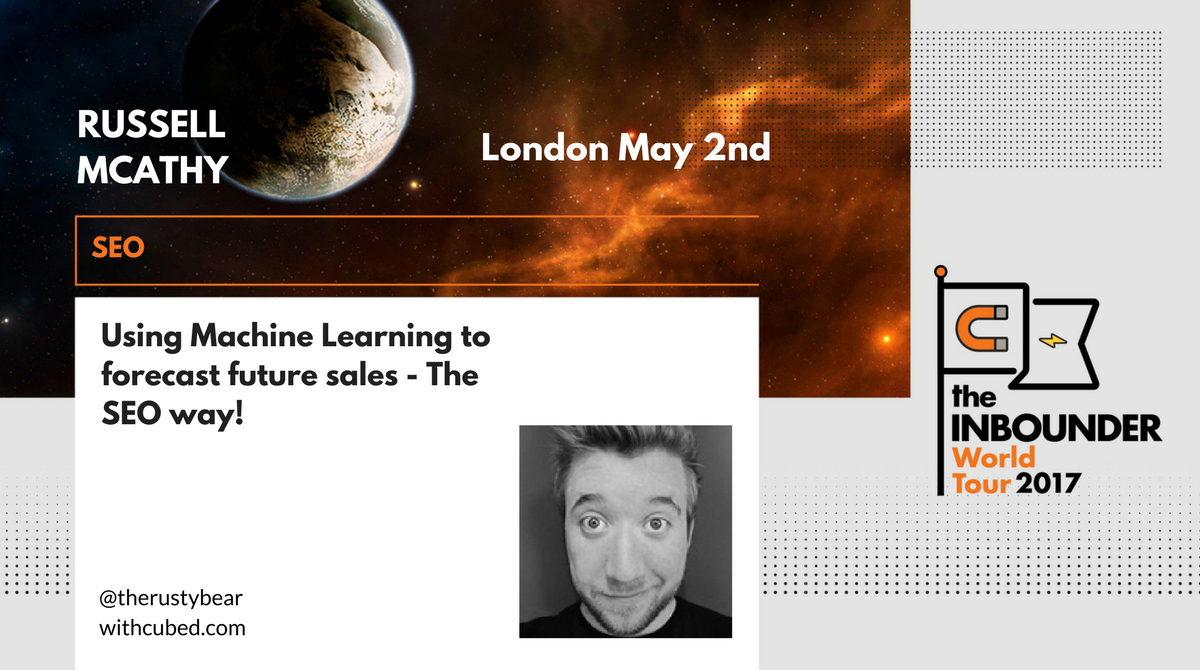 It is difficult to communicate the value that SEO contributes to revenue, since its goal, as a channel, is not always to convert users.
PPC, affiliation, and direct get all the glory, and often, a large portion of the budget, leaving SEO to pick up the pieces.
In this presentation, Russell will demonstrate the true value of SEO using CUBED data, illustrating its marketing attribution platform and different ways of speaking to stakeholders, allowing you to clearly communicate the value of SEO now - and how we can begin to use this tool in future.
Hannah Thorpe: Content Marketing For Watching Paint Dry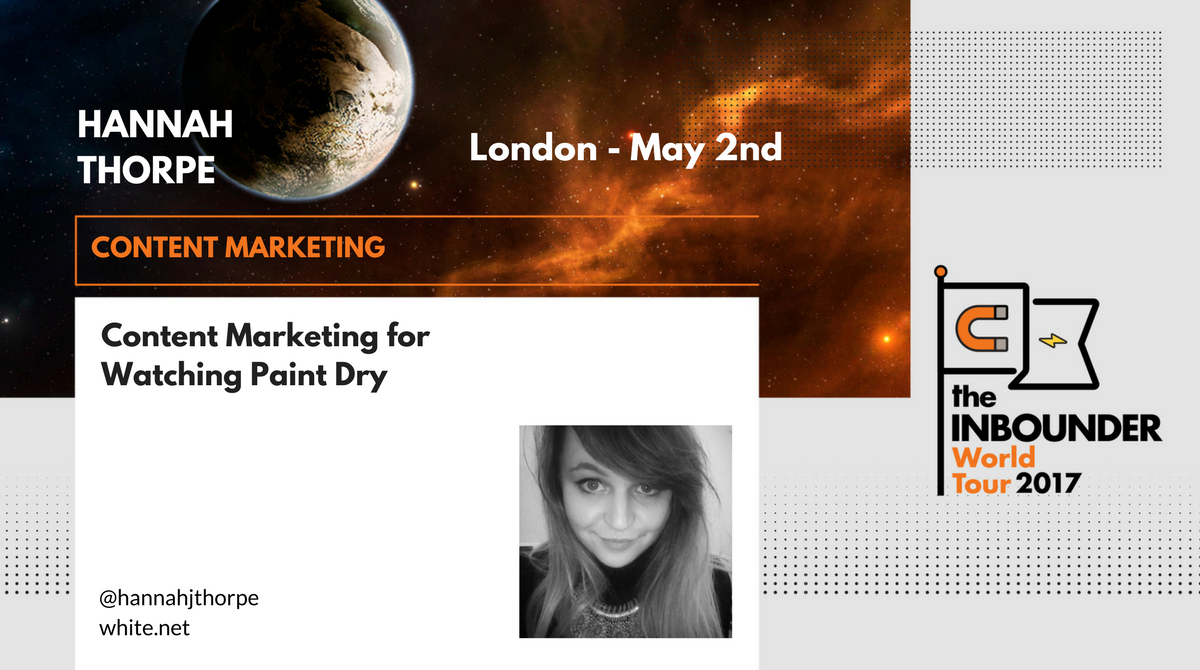 How to create 10X content for industries in objectively boring niches?
Not all customers are Coca-Cola or Lego. However, on the other hand, 80 percent of companies want to promote products and services, like cement or plaster laminates, that aren't exactly "sexy."
Hannah, thanks to her personal experience working within the "not so sexy" industries, will tell us how to create exceptional content around boring niches by getting creative and generating leads with your campaign.
Gianluca Fiorelli: The Alphabet of Google, and What we Have to Expect Next in Search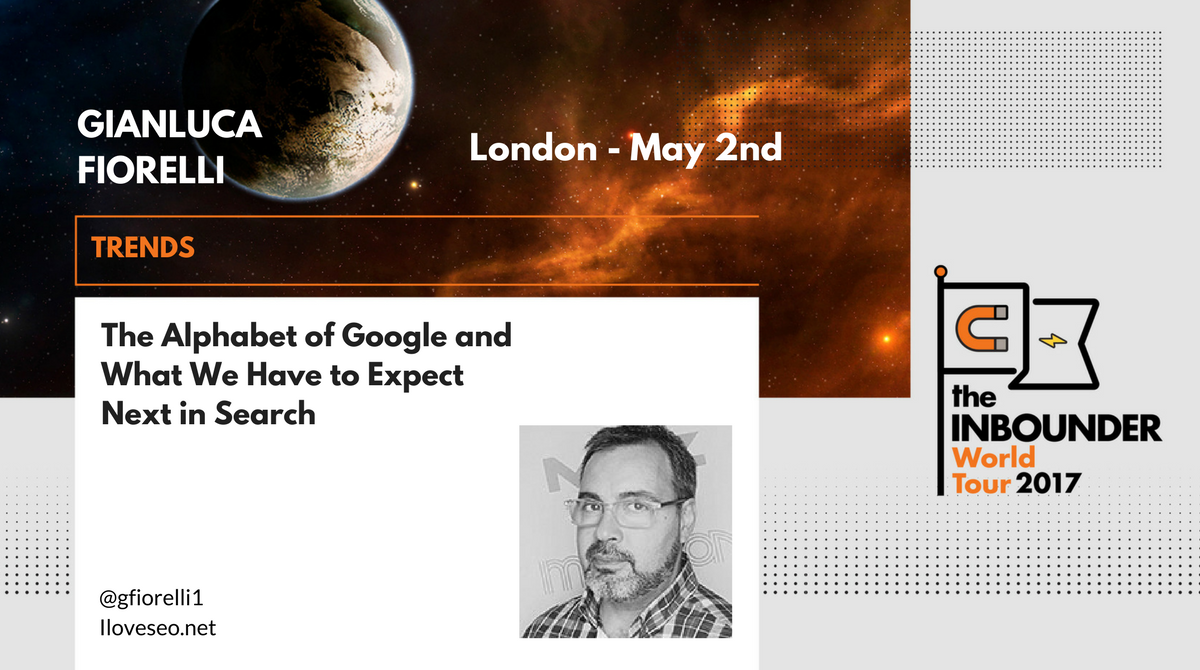 Playing on the fact that Google is now part of the holding company, Alphabet, Gianluca throws on the teacher's hat and runs through the Google Alphabet. From A to Z, you'll see all the latest developments in the world's most used search engine and how to turn a profit.
Eleven presentations in one-day, ending with a party organized by our sponsor SEMrush.
SEO, strategy, inbound marketing and content marketing, among other interesting topics to aid in the development of your digital business. Learn the tricks of the trade and stay up-to-date on the international panorama - we have you covered at The Inbounder World Tour. Don't get left behind!