On April 25 and 26, The Inbounder Global Conference 2018 opens at the Palacio de Congresos in Madrid. We have confirmed the list of speakers and the topics they will cover. In this post we share what you can look forward to on the first day.
SEO, social media, content marketing, Analytics, CRO ... We are looking forward to two days of pure digital marketing pleasure, at the hands of 27 industry experts. Here we share what to expect on the first day, introducing the scheduled speakers and the topics they intend to cover.

Day 1 – 25/04/2018
Gianluca Fiorelli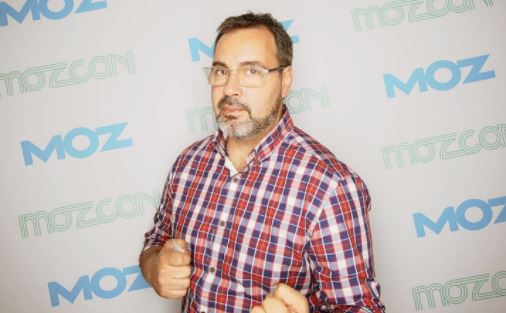 SEO and Web Strategist specialized in Inbound Marketing and International SEO, Gianluca Fiorelli began working in the Web industry in 2004. Since then, he has offered his services as an independent consultant for some of the most prestigious Internet companies worldwide. His expert knowledge of creating Inbound Marketing and SEO strategies is enhanced by an equally rich understanding of how to target audiences, design brand storytelling and create synergies between different media. This is thanks to his career in the entertainment industry, which has spanned more than 10 years.

Presentation title: The Present and Future of Visual Search and Marketing

In his talk, Gianluca Fiorelli will discuss how Machine Learning and Image Recognition has evolved to allow businesses and marketers to take full advantage of Visual Search, not only as a way to increase their website's traffic but also to create new growth opportunities and target the "Instagram generation".
Aleyda Solís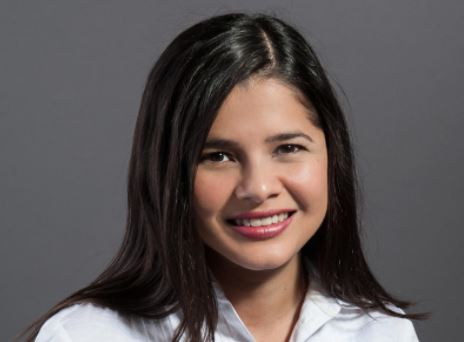 She is an international SEO consultant – a service she provides through her company Orainti – as well as a blogger (Search Engine Land, State of Digital and Moz). An accomplished conference speaker on online marketing, Aleyda Solís was included in the Forbes list as one of ten digital marketing specialists to follow in 2015. She has over ten years' experience in search engine positioning projects in European, North American and Latin-American companies.

Presentation title: SEO Project Management for Successful Processes

Aleyda Solís will analyze the key areas that influence the design and implementation of good versus bad SEOs. She will also share tips on how to build a successful SEO consultancy.
Alba Vargas & Daryn Smith



Alba Vargas is Head of Scalability at We Are Marketing, and runs a personal website specialised in Inbound Marketing for Small to Medium Business Companies, Pyme Inbound. She has worked at Hubspot as Inbound Channel Consultant and her experiences have seen her become expert in everything to do with Inbound Marketing.

Meanwhile, Daryn Smith is the Co-Founder and Director of MPULL, a customer journey agency based in Cape Town and Johannesburg. He is also Chief Marketing Officer (CMO) at We Are Marketing. Daryn is an Inbound Marketing specialist and his work in this digital marketing consultancy focuses on producing the best customer-centric digital strategies. Some of his specialities include Brand Management, Web Development and Computer Science.

Presentation title: Going Beyond Digital Marketing to Make Your Business Grow

Daryn and Alba will discuss the entire journey that needs to take place for a business to grow.They go beyond just Digital Marketing, covering aspects such as employee alignment, customer success, and how to create advocates to trigger the WOM effect…
Melanie Deziel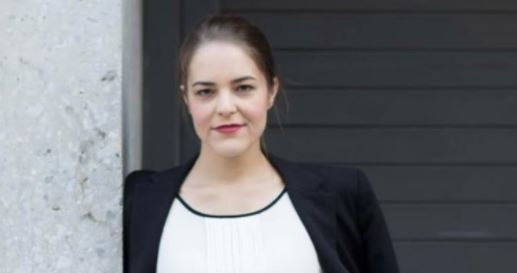 Brand Content Consultant, Speaker and Educator, Melanie Deziel is a leading expert on native advertising. She has collaborated with Times's T Brand Studio, HuffPost Partner Studio, and Time Inc's portfolio of 35+ media properties. Additionally, she educates marketers worldwide through frequent public speaking engagements and her newsletter, The Overlap League.

Presentation title: TRUTHful Stories: The 5 Keys to Compelling Brand Content

The best brand storytelling lives up to journalistic expectations. If done well, it may even rise to journalistic levels of performance. Using TRUTH as an acronym, Melanie's session will share the five most important things for brand storytellers and content marketers to consider when creating content marketing that can touch hearts, start conversations and move the needle.
Marcus Tandler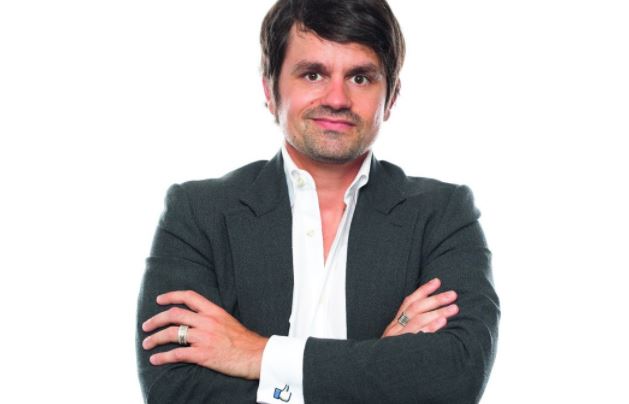 He is an SEO Consultant and Co-Founder and General Manager of Ryte, a SaaS tech start-up. Marcus Tandler has won several prizes for his work and turned Ryte into one of the 100 most innovative companies within Germany and the global MarTech scene.

Presentation title: SEO will never die!

Marcus's session will analyze the latest trends in the SEO industry, including that of new patents (e.g. Navneet Panda from Google) and new features for mobile devices (e.g. payment request API). He will also share his perspective on the upcoming mobile first index and give practical advice on getting to Position Zero in the SERP, and tips on how to take control of the featured snippet in just a couple of minutes with Google Fetch and Render.
Bas van den Beld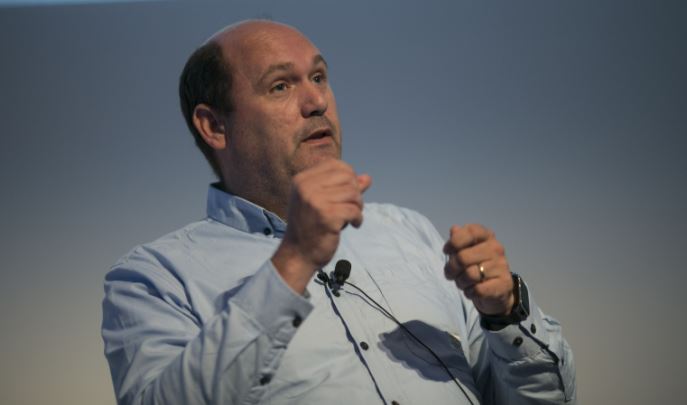 He is a Digital Marketing strategist celebrated as Search Personality of the year in 2016. With a deep knowledge of Social Media and Content Marketing, Bas van den Beld knows how to unite technical knowledge with the psychology of the users in a digital environment. Named as EU Search Personality in 2015, he is the founder and owner of Speak with Persuasion and Stateofdigital.com, which was awarded as the Best European Search Blog at the 2012 EU Search Awards. He also works as an online marketing consultant, trainer and conference speaker.

Presentation title: Fake News: Why We Believe Them and Why They Are a Marketing Thing

Some may believe that 'fake news' has emerged in recent years, but it has not. Creating fake content is something that has been happening for centuries. In his presentation, Bas will consider how to fight against false content.
Talia Wolf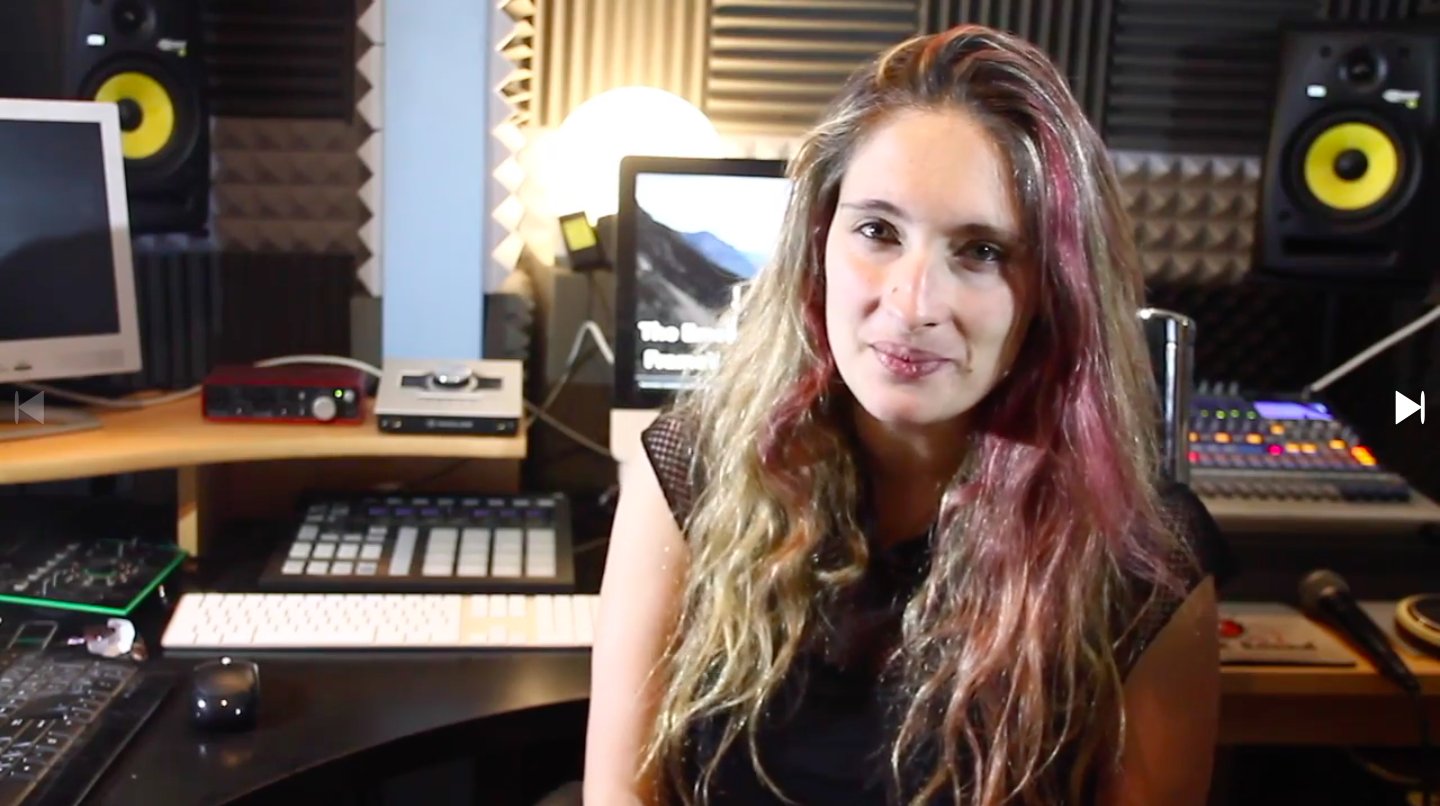 As founder and chief optimizer at GetUplift, Talia Wolf uses emotion, customer-centric research, and persuasive design to generate more revenues, leads, and sales for businesses. Recently listed as one of the most influential experts in conversion optimisation, Talia is a conversion optimisation specialist, trainer and keynote speaker who has taught on stages such as Google, MozCon, Unbounce, GMIC and much more.

Presentation title: How to Create Experiences People Love to Convert with

Talia will present various psychology studies relevant to today's challenges in converting people online. These include case studies, as well as the presenting of a new framework anyone can use to create customer-centric messaging that converts. Thanks to her talk, her ideas and suggestion, you will learn how to design websites and funnels people LOVE to convert to and that see them become loyal customers/clients.
Ricardo Tayar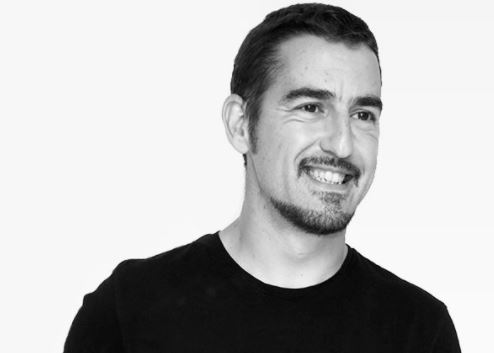 He is a founding Partner of Flat 101. A law graduate with a postgraduate in e-commerce – a diploma in UX and usability – Ricardo Tayar has been working in the Internet sector since 1998. He was chosen as one of the three best Spanish web analysts in 2010. Ricardo is a partner in Mind Your Group, an analytics consultancy established by Bryan and Jeffrey Eisenberg, authors of Always Be Testing and Call to Action. Ricardo is also a lecturer and conference speaker.

Presentation title: It's a Long Way to the Top if you Wanna Rock 'n' Roll: Main Drivers & How Conversion Works in Different Markets

Ricardo will explain some of the main techniques of conversion improvement that have been used in recent months three very different markets that share some needs and conversion drivers: fashion projects (retail), insurance and banking.
Cindy Krum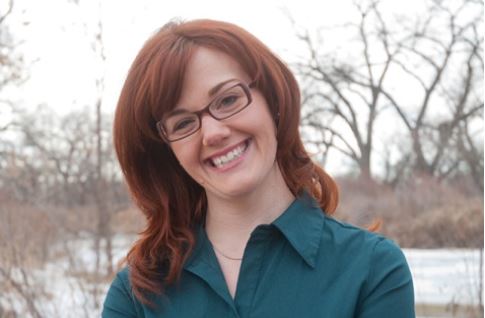 She is the Chief Executive Officer of MobileMoxie, LLC (previously Rank-Mobile LLC). ​Cindy Krum brings fresh and creative ideas to her clients, speaking at national and international trade events about mobile web marketing, social network marketing, and international SEO. Cindy also writes for industry publications, and has published in Website Magazine, Advertising & Marketing Review, Search Engine Land, ODG Intelligence, and been quoted by many respected publications including PC World, Internet Retailer, TechWorld, Direct Magazine and Search Marketing Standard.

Presentation title: Mobile Search is The New Normal

Cindy will talk about Mobile-First Indexing and the future of Search, especially as related to Google Actions, Voice Search and cross-device interaction.
Ian Lurie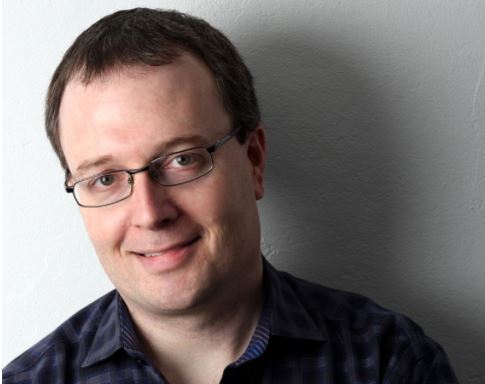 He is founder, CEO and 'nerdiest marketing nerd' at Portent, a digital marketing agency established in 1995. Ian Lurie is a long-time digital strategist, with expertise in SEO, social media, content, and analytics. He's been known to dabble all across the Marketing Stack. His career path includes experience as a marketing copywriting, developer, technical writer, and expert dungeon master. As a presenter, Ian delivers highly informative, slightly eccentric teaching to the stage on all of his favorite topics.With Portent's acquisition, Ian is now the Executive Vice President of Marketing at Clearlink.

Presentation title: What's in your Toolbox?

Ian will talk about his favorite marketing and productivity gadgets and tools, and how he uses them daily.
Valentina Falcinelli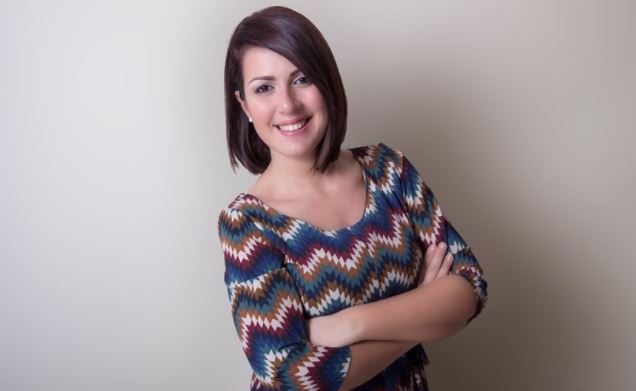 She is CEO of Pennamontata. As a content designer and strategist, and copywriter, Valentina Falcinelli also provides training for companies and copywriters.

Presentation title: Tone of Voice. A Ton of Tips.

Creating a strong bond with our prospects is the only way to stand apart from the white noise of digital marketing conversations. This bond is expressed in the way we speak to our audience, and we know it as 'the tone of voice'. In her talk, Valentina Falcinelli will guide us to understand what the tone of voice really is, offering actionable ideas and a "magical" yet proven method to making it work for you.
Samantha Noble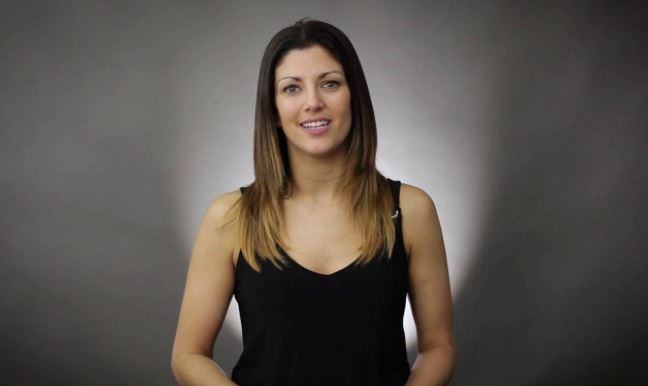 Former Marketing Director at Koozai, recently founded her own PPC Marketing Agency: Biddable Moments. Samantha Noble is the founder of Digitalfemales, Chief Editor at Stateofdigital and serves as a judge in the #SearchAwards. She is also a speaker on the international conference circuit.

Presentation title: Paid Media Strategies to Target Customers Throughout the Marketing Funnel

When she spoke at the last Global Inbounder in 2016, Samantha Noble covered some of the latest paid media strategies and tactics that could be used to target potential customers along their journey down the marketing funnel. This was so well-received that she will be presenting an updated version of this talk at our 2018 conference. Samantha will share some of the latest and greatest strategies and tactics that can be used across the diverse world of paid media. From Paid Search and Paid Social, to Display and Native Advertising, you will walk away from this presentation armed with ideas that can be implemented in your own paid media campaigns to get traction and results.
Krista Seiden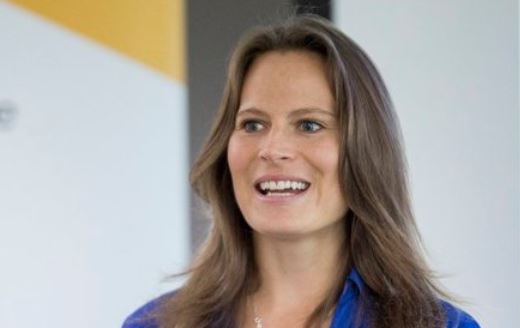 She is an Analytics Advocate at Google, where she advocates for all things data, web, mobile, optimization and more. Keynote speaker, practitioner, writer on Analytics and Optimization, and passionate supporter of #WomenInAnalytics, Krista Seiden holds a B.A. in Economics and Political Science from the University of California, Berkeley and a marketing certification from the Wharton Business School.

Presentation title: Measurement for Growth

Growth marketing has been all the rage, but what exactly is it? Is it new age optimizers looking for a fancy title? Marketers spinning their services in a new way? A buzzword for a game of Bingo? User lifecycle marketing? In this talk, Krista breaks down what Growth Marketing is, with roots grounded in Analytics, Experimentation, and Product Development, why it's important, how it's different, how we can all do it, and most importantly, how measurement works for growth.
Are you going to miss it?

You already know who the first day's speakers will be at The Inbounder Global Conference 2018 and the topics they will cover. There is no excuse! Don't hesitate: sign up for Europe's leading digital marketing event today! Here you will learn the best techniques, ideas and tips to successfully carry out your digital marketing strategies, grow your company and place yourself above your competitors.