Discover what Rand Fishkin has to tell us about Moz, his regrets and aspirations, the future of Search and what marketers should and shouldn't do for the success of their business online.
When you know Rand Fishkin, the first impression is that you have met an honest, helpful, sincere and friendly dude.
At the same time, however, you have also the feeling that beneath that appearance is hiding a person with strong beliefs and values and able to defend them with all himself. Perhaps, it's the light that can be seen sparkling in his eyes when he talks about issues such as feminism or equality.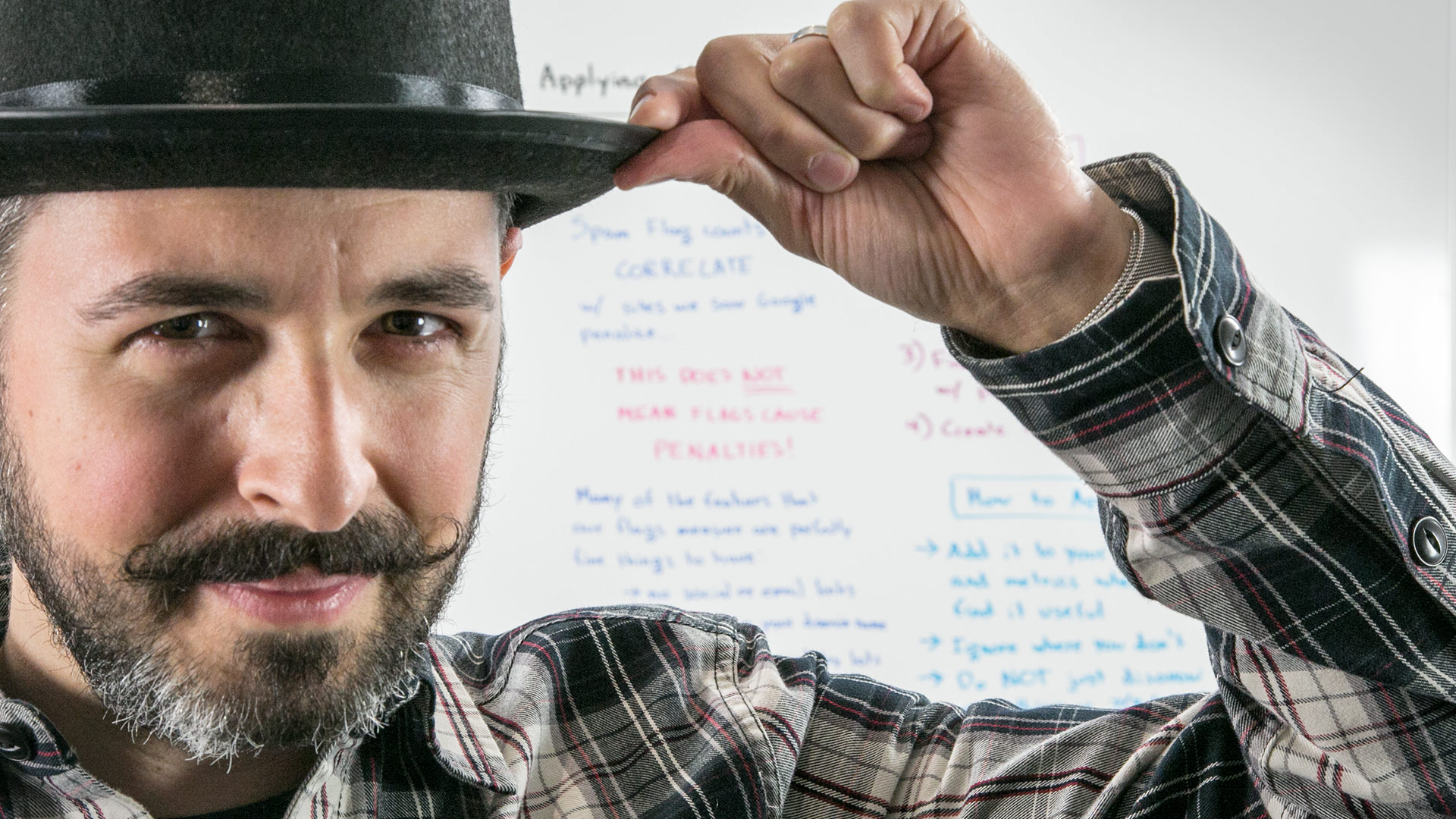 I have the good fortune to know Rand Fishkin for some years now, and to call him friend. It is thanks to this friendship, for instance that the idea to create something that is now The Inbounder originated.
Many consider Rand brilliant, almost to idolize him, but I think I am right in thinking that Rand likes more to discuss - beer in hand - with those who do not always agree with his view of SEO, although always within a framework of respect.
For those among you, who do not know him already, Rand is the founder and unique contributor of Moz, a technology SAAS company based in Seattle that provides web marketing software, but that is also synonymous of what probably is the biggest SEO community worldwide.
In addition, he is one of the most influential person in Search Marketing, and every Friday thousands of people wait for the publication of its Whiteboard Friday, his weekly video post that presents ideas and practical solutions on how best doing marketing through inbound channels.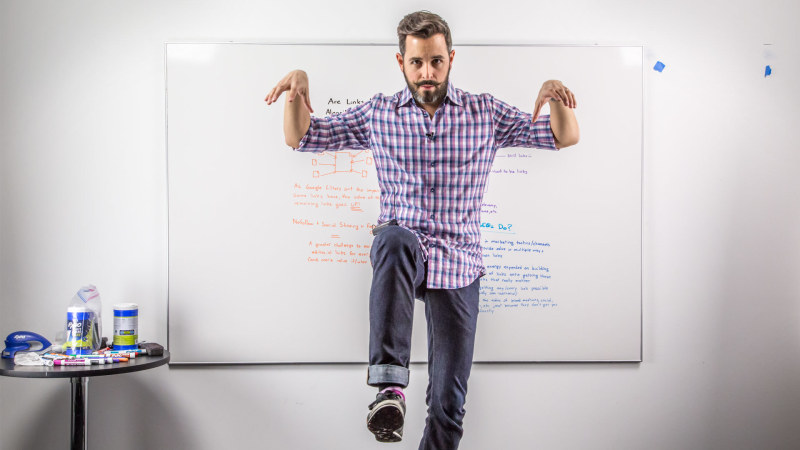 Rand is a professional and a man full of doubts and always looking for answers, with a personality that conquers and much more nuanced than he may seem at first glance, and it is here to answer open heartedly to this up, close and personal interview.
Rand Fishkin will be amongst one of The Inbounder speaker next May 19/20.
Do not miss the opportunity to meet him and hear Rand and other more than 20 speakers talking about SEO, Social Media, Content Marketing, Web Analytics and Digital Strategy.
The super early bird price (only 100 €) will end the next 31/1.
Gianluca
When I interviewed you in 2011, you still were the Founder and CEO of Seomoz, a ambitious technologic startup with a great future and a strong community ready to support it.
After 4 years many things have changed:
Foundry funded SEOmoz, offering to the company the economic base for expanding its business;
SEOmoz rebranded to Moz;
The Moz staff passed from less than 30 employees to the almost 200 they are right now;
You stepped down from CEO and choose to be a 100% creative figure as Individual Contributor.
In a recent post in your personal blog, you were very open writing that, retrospectively, maybe you would have acted differently than you did these past years.
What would you have done differently?
Or, even more interesting, what did you learn looking back at the decisions to took during these past 4 years, both professionally and personally?
Rand
I think the biggest thing I'd have done differently is in regards to my strategic approach to product at Moz. Starting in 2011, I got excited about building an "all-in-one" platform for marketers to do search+social+content marketing all together.
What I failed to realize is that each of those practitioners would much rather have a best-in-class tool (or even use and pay much more for many best-in-class tools) to do each of their specific forms of work.
I made a poor assumption about where the market was headed, didn't validate it against how people in the industry were really doing their work, and thus created a product that was mediocre at a lot of things rather than being best-in-the-world at just a few.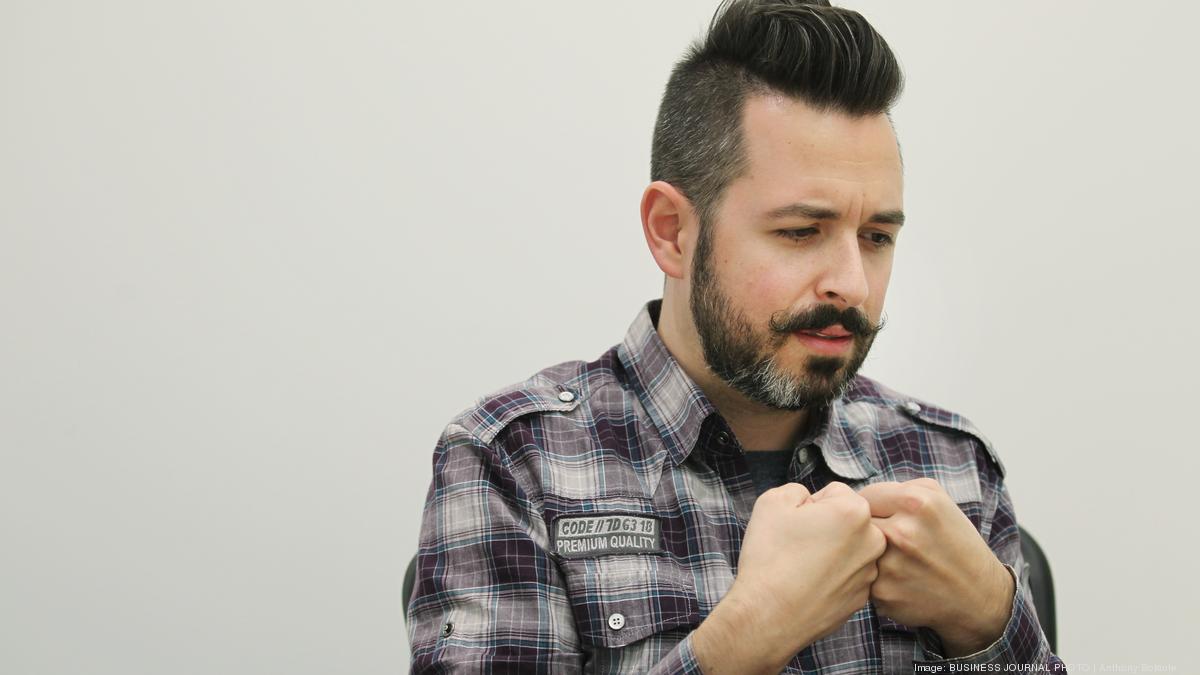 I'd give almost anything to go back in time and change that decision. It's taken us years and tons of heartache to get back to building products that way.
Gianluca:
Right now, apart from evangelizing the Moz way of doing marketing, conducting experiments related to search marketing, public speaking and defending feminism and equality, your main occupation is designing the overall Moz products strategy.
How good was to return working full time in the trenches of Moz, and what can you anticipate about the evolution of Moz products?
Rand:
That's not entirely accurate. I only design product strategy for our research tools - products like Open Site Explorer, Keyword Explorer (which launches in a couple months), the Mozbar, etc. I don't have much influence on our other products.
I definitely enjoy doing product design work, and I hope to eventually make up for the failures of the past. That said, the amount of time it takes to design, build, and launch a product inside a complex ecosystem like Moz, with tens of thousands of customers, and dozens of different potential customer states, and stakeholders from many groups is a challenging exercise. I often long for the days when we were small and launches could be quick and nimble, which enabled us to get lots of feedback fast and iterate.

In terms of Moz's products, I think you'll continue to see a wider range of different products for different kinds of markets, e.g. Followerwonk for Twitter, Moz Content for content marketers, Moz Pro for SEOs, Moz Local for local listings, etc. That multi-pronged approach is something Sarah really believes in and wants us to continue.
Gianluca:
I ask you to think for 5 minutes as if you still were the CEO of Moz.
The marketing software landscape has dramatically changed during these years, and Moz started seeing some serious competitors in its niche, albeit we know how in the Search Marketing industry we can also see competitors collaborating, for instance, in creating studies or even common products.
When looking at what the competition is doing (eg.: SEMRush, Majestic, OnPage.org, DeepCrawl…), do you ever say yourself: "Heck! Moz should be doing this or that?!".
Rand:
Yeah, of course.
And in some of those cases, we are doing those things (e.g. Majestic and Moz both provide similar kinds of link data, OnPage.org and Moz both provide crawl and onpage diagnostics, etc). But yes, I often have jealousy and even frustration about what we're able to build and build well.
By my standards, Moz has only ever created a few products that I feel are truly best-in-class and representative of our team's abilities (thing like the Mozbar, Page Authority & Domain Authority, Moz Local, etc).
Gianluca:
The Moz mission is to make Online Marketing less complicated for marketers.
What are, in your opinion, the most common mistakes people/brands do when it comes to web marketing, so to complicate their own life as marketers?
Rand:
Well, actually Moz's mission is to help people do better marketing :-) Certainly, making online marketing less complex is a part of that mission.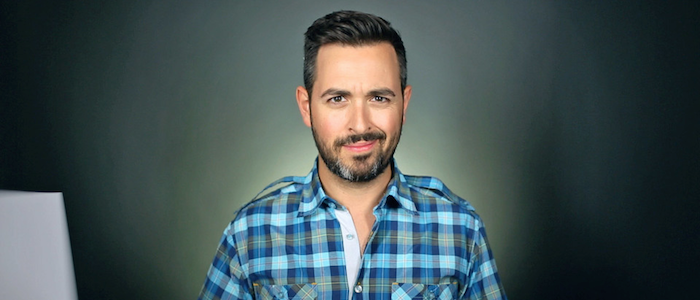 My sense is that most of the biggest mistakes come from a lack of matching right tactics and strategy to the problem at hand, and from a lack of data about what's going right and wrong and where missed opportunities exist.
Software and analytics can help with some of that, but at the high level, we need strategic marketers who can identify when a solution or set of tactics aren't effectively solving the problem or reaching the audience.
Some of that comes from experience, some can be trained, and some simply requires customer and audience empathy.
Gianluca:
Another common question is: "How can a small guy/brand can seriously compete against affirmed ones?".
Sure, many tend answering that starting small while thinking great is the correct attitude, but nobody talks or explains how important is to truly believe in what you offer to your audience and in how you are offering answers to audience's needs that "older" and known-by-all brands cannot or don't want to answer to.
Don't you think that here - in this lack of self-belief - that resides also the real reason of a failed marketing strategy, such as many finally tend copying other's' strategies and tactics? Isn't true that the more self-confidence is strong, the more a brand can be disruptive?
Rand:
Copying the competition is, IMO, a way of playing it safe. If the boss or the client asks why you're investing in marketing a certain way and you can show that your competitors are also doing it, you've warded off some of the criticism or skepticism that could come your way. Unfortunately, I don't think the answer to the problem of "copycat marketing" is to simply have greater self-confidence.
My perspective is that small brands that offer great product and find the intersection of their passion, an area where they can provide unique value (above and beyond what their competition already does), and a space where their customers and their customers' influencers actually pay attention will prosper.
That's not easy to do, and it often takes iteration and multiple failed attempts, but it is the one universally similar aspect I see when small brands effectively compete against big ones.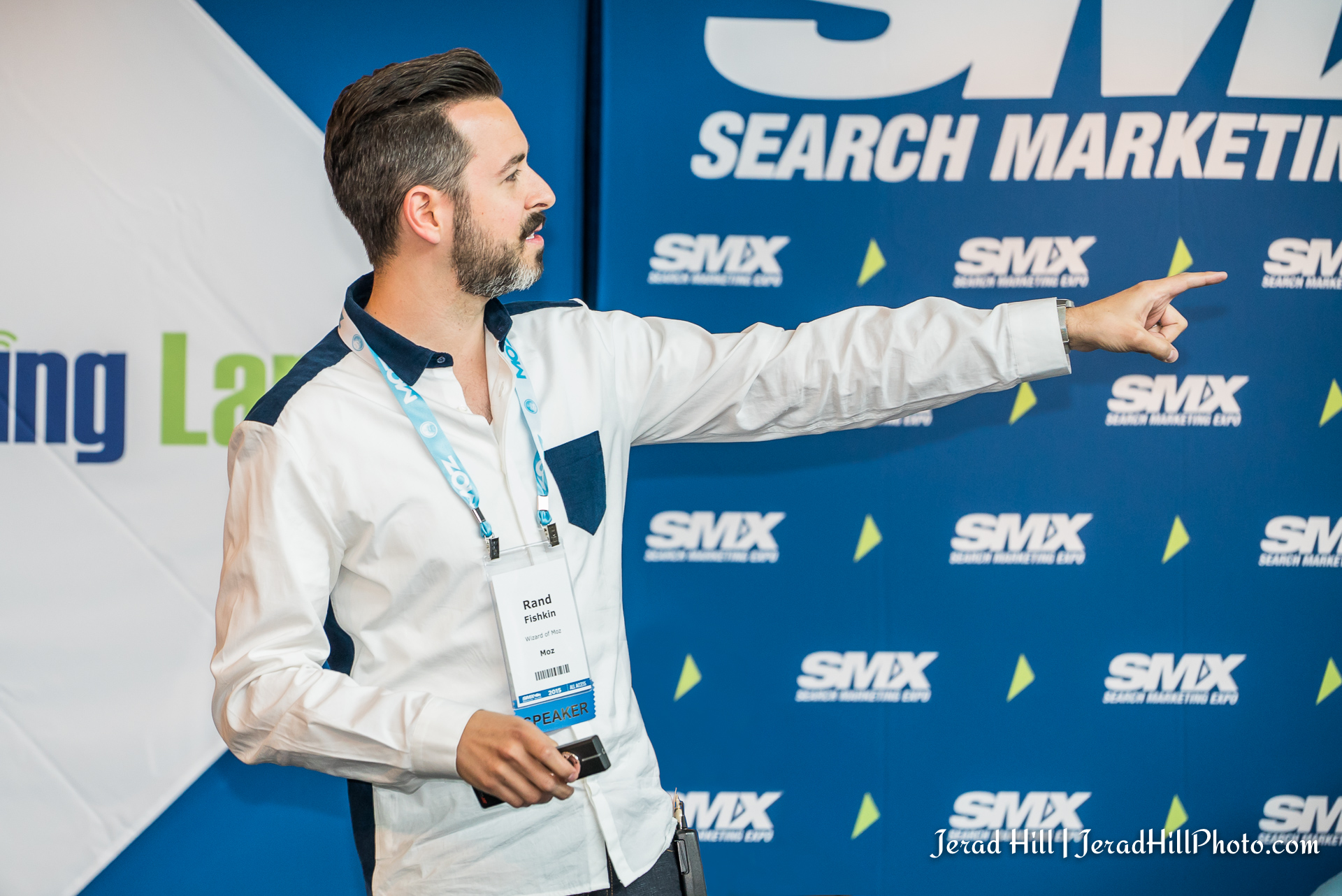 Gianluca:
Talking about strategy, what seems clear is how all digital marketing channels are converging and - as it is common to say - that in marketing 1+1 sums 3 and not 2.
What is the weight and what are the unique values that SEO can offer in a holistic strategy?
Rand:
I totally agree that marketing benefits most when multiple channels coordinate and carry the same powerful messaging that resonates with their audiences.
That said, I'm not seeing much convergence from agencies or in-house marketing teams. It seems to me that most folks are still silo'ing their marketing efforts by channel and skillset, which is understandable from a staffing perspective, but certainly weakens what could be an effective strategy.
As far as SEO goes, to my mind the big value comes from three things:
Making content likely to earn high-value, high-intent traffic for a long time (since social and email and almost always broadcast channels that burn brightly, but fall off within a few hours or days).
SEO can create a competitive advantage if you can outrank your opposition for the terms and phrases customers and influencers use most to describe what you offer.
Can help promote and reinforce a message by making content present when your audience seeks out information on a relevant/related topic.
All of those individually are powerful, but when combined, and when joined with other marketing channels, great SEO becomes a superpower.
Gianluca:
A direct question…
You have been talking about Inbound Marketing since many years. However, I always seen your vision of Inbound as different from the "canonical" one of Hubspot.
If it is so, what are the differences between yours and theirs idea of what is Inbound Marketing?
Rand:
Yeah, I actually don't use the phrase "inbound marketing" all that much anymore, although I do use "inbound channels" to describe search+social+content+email+community as the group of non-paid online opportunities to earn traffic.
I think Hubspot has a generally similar description of inbound marketing - those channels/tactics which are earned rather than spammed or unwanted - but they can sometimes use it in broader ways to describe, for example, CRM-like and sales-nudging messaging emails.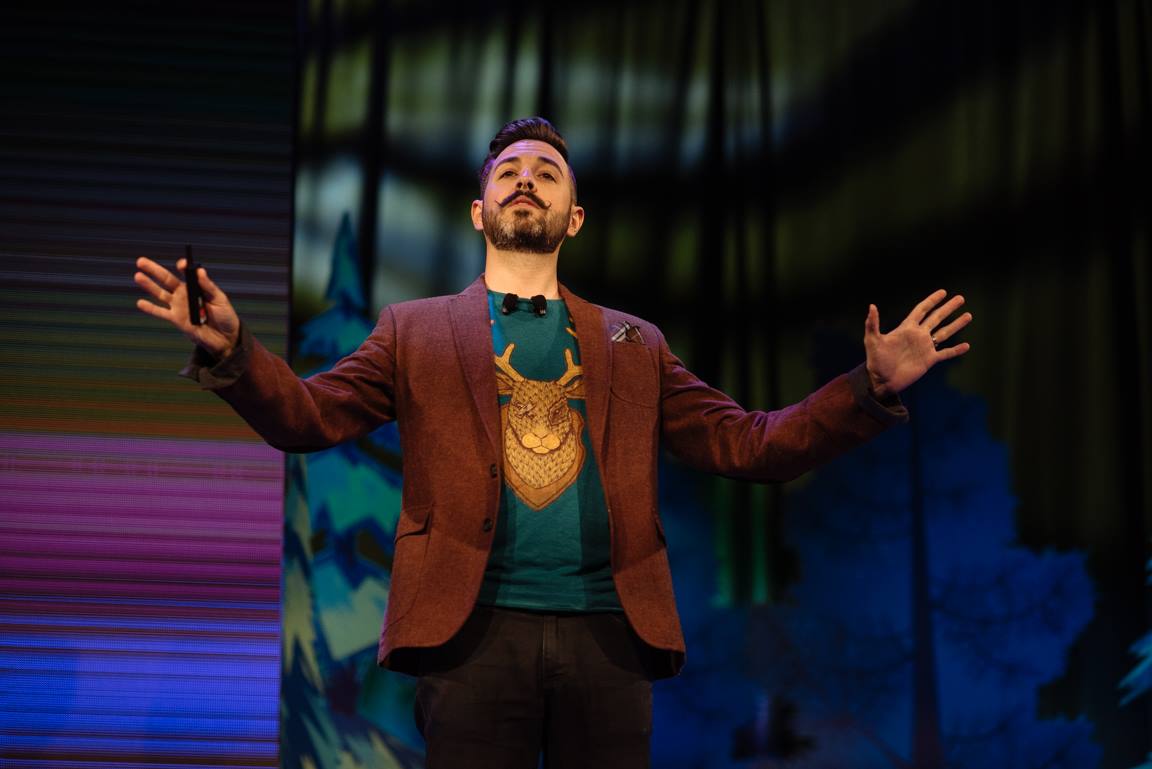 Gianluca:
You were, are and possibly will be still in the future an SEO by heart and facts.
In your recent talks and posts you started talking about how Google is evolving, also thanks to machine learning technology - to something that will probably be very different from what it is now.
A search engine ruled by a learning algorithm, which will start giving to the so-called users signals a stronger value than classic ranking factors.
You defined all this as "a two algorithm world". Can you describe it for the non-SEOs reading the interview?
Moreover, don't you believe that your theory backups also what many others SEOs (myself included) are telling since many years, that SEO is shifting from Search Engine Optimization to Search Experience Optimization?
Rand:
Sure - in brief, the two algorithms I was describing are really two ways you need to think about who you're optimizing for.
The first is the classic Google ranking algorithms we've always thought of including the inputs Google uses to rank web pages like links, keywords, content structure, accessibility, page load speed, etc.
Then there's a second "algorithm" we care about which is how web users interact with and spread your content.
They aren't truly two distinct algorithms in Google (there's only one, highly complex algorithm with hundreds or thousands of signals in it), but since Google cares about how users interact/engage with your site and content, if you want to rank well in Google, you have to optimize for their usage, too.

And yes, I think that fits with optimizing searcher user experience, though it also goes broader and cares about how non-search visitors from any channel interact with your content, site, and brand.
Gianluca:
Silly question, maybe… would you list yourself between those who believe that Google will be able to become that sort of Star Trek computer it always pretend to be in the future, or - on the contrary - do you have serious concerns in how intrusive Google (and not only Google) has and will be in our privacy and life?
Rand:
To a certain extent, I'm one of those folks who likes to think 3-5 years in the future, but not 10 or 20 years in the future.
I don't think any of us does a good job predicting out that far given how fast the pace of change is happening in technology and how different those changes are turning out then how they were predicted
For example, we spend an inordinate amount of technological progress on slightly improved human communication and keeping humans from boredom. But we spend a relatively small amount on improving the lives of those in poverty or on space exploration - with some obvious notable exceptions.
I worry about Google's invasion of privacy a little, though I believe the big risk generally comes from governments in this case, and firms like Google and Facebook are simply worrying tools that governments may abuse if their power isn't checked.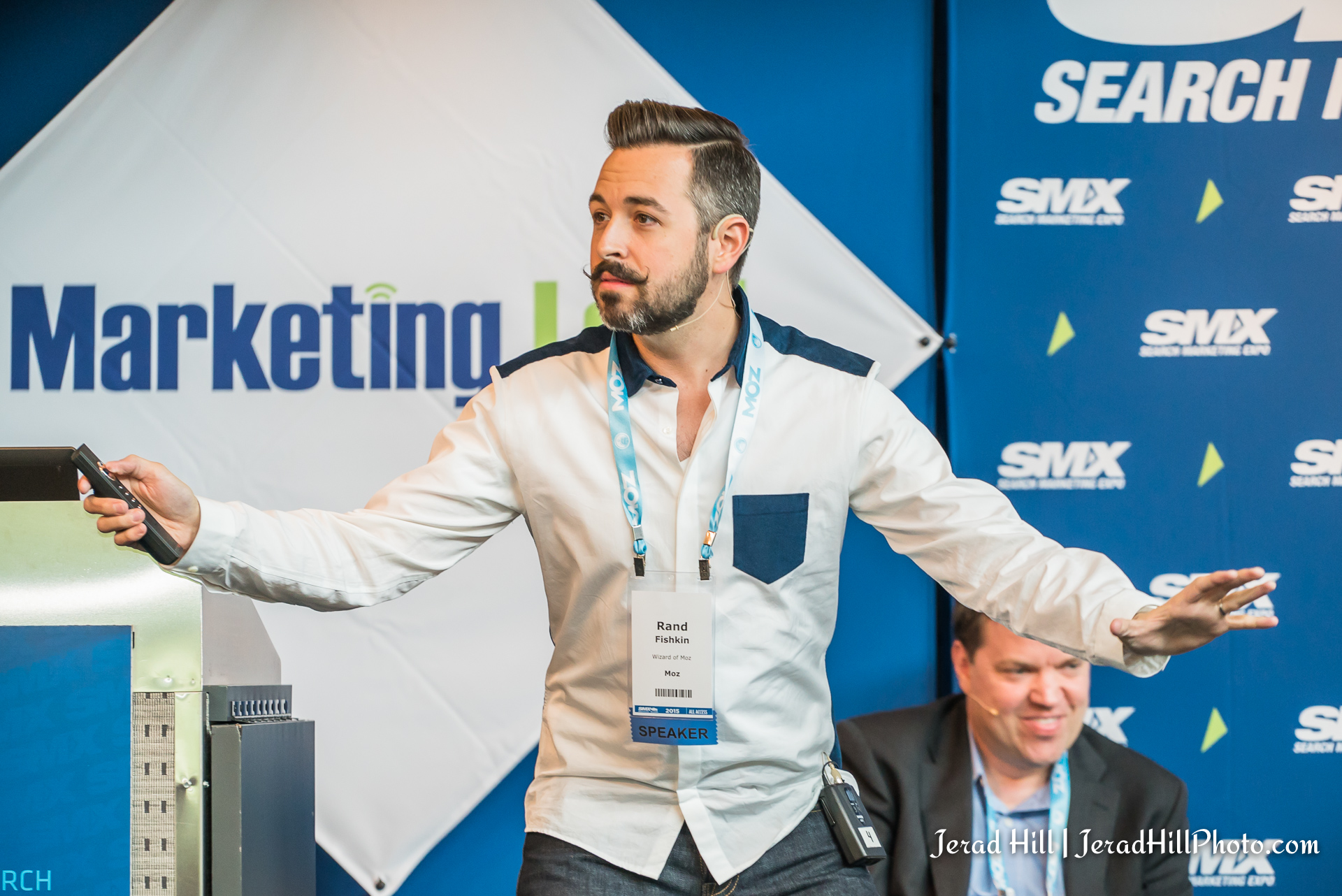 Gianluca:
In a post I wrote about "What is SEO" for Stateofdigital.com, I listed what - IMHO - are the biggest challenges SEO is or is going to deal with:
Über-Personalization;
Glocalization (aka: going global but with a local spirit);
Ubiquity of Search;
Predictive Search (Cortana, Google Now, Siri…);
The rise of vertical search optimization.
Do you agree with me? What are the real challenges of SEO to come?
Rand:
Totally depends on who you are and what you're trying to accomplish.
There are indeed plenty of organizations that face the challenges you describe, but there's also plenty of sites and companies that don't need to worry much about any of those vs. say hiring effective SEO professionals or managing their local listings for their single business location.
The challenges of SEO as a field relate directly to the challenges of the people who want to optimize and market through it.
Gianluca:
Final question. What would you say - in a tweet - to the people, who is still doubting if coming to Valencia for attending to The Inbounder the next 19/20 May 2016?
Rand:
If you go The Inbounder, you will A) love the speakers B) love the content C) love the city D) not regret it
The Proust Questionnaire

Credit Geraldine Deruiter
What is your favorite word?
Authentic
What is your least favorite word?
Corporate
What turns you on?
Helping people
What turns you off?
Exploitation
What sound do you love?
The noise Geraldine's (my wife's) keyboard makes when she's hard at work on her book or a blog post
What sound do you hate?
Drum circles
What is your favorite curse word?
Dickbag
What profession other than yours would you like to attempt?
House husband is very tempting
What profession would you not like to do?
Retail or service sector; those seem so hard, boring, and repetitive to me
If heaven exists, what would you like to hear God say when you arrive at the pearly gates?
"The world has so much suffering not because I had the power to help and chose not to use it, but because I'm neither omniscient nor omnipotent."