Nichola Stott, Founder and Managing Director at theMediaFlow, will talk about Mobile-First Indexing and how we should prepare to this shifting change of Google. We asked her to anticipate few things in this interview.
"Nichola is a gentle person". This is was my first impression when I meet with her for the first time some years ago.
Kind, determined and a nice example of an almost perfect combination of deeply geeker and creativiness.
In fact, when talking with Nichola Stott, it is very easy to jump from the most intricated technicalities of, for instance, PWAs to the psychology of persuasion to use when creating a content based link building campaign.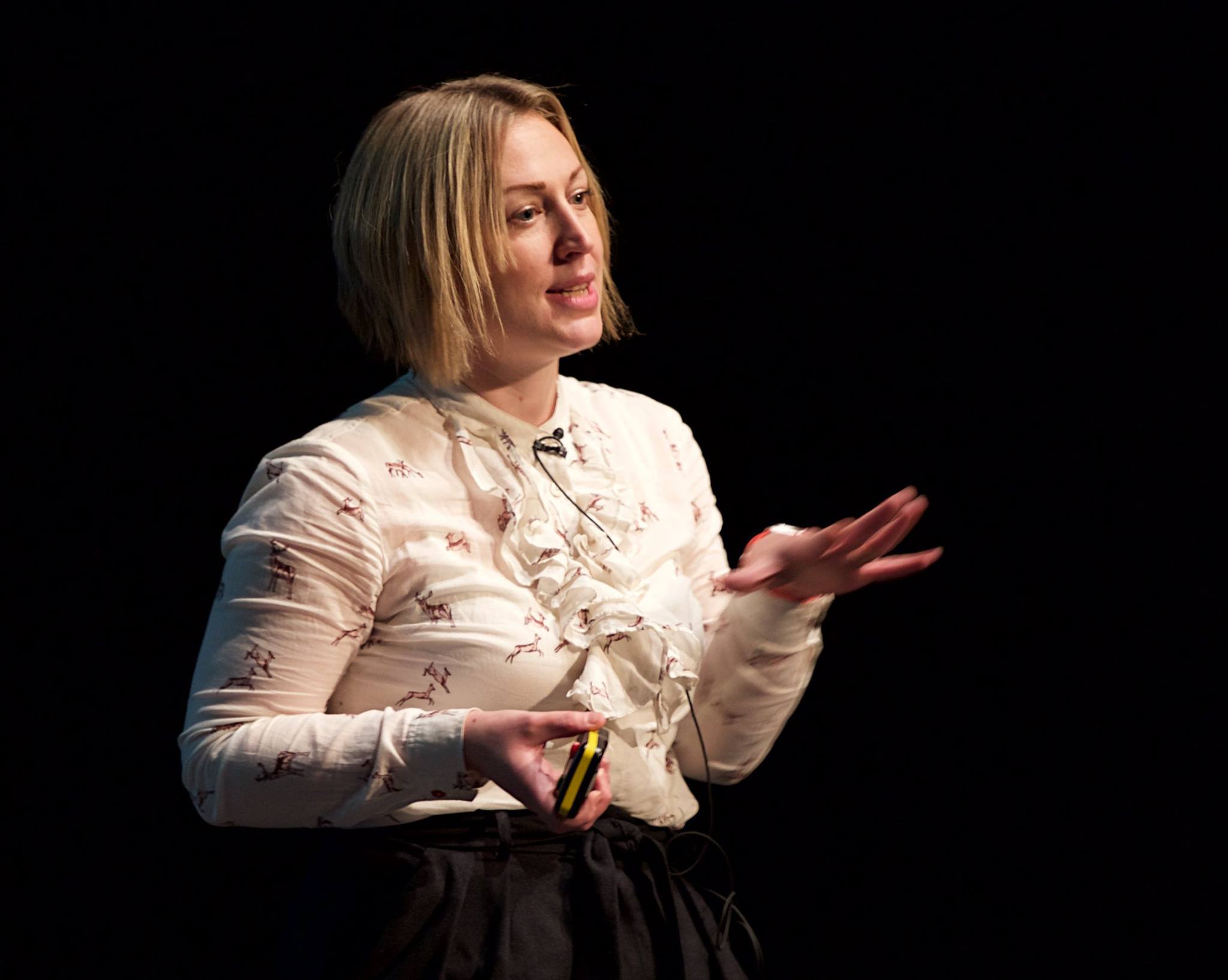 For The Inbounder London on May 2nd, I asked Nichola to talk about Mobile-First Indexing, but to do it in an actionable way telling us how they are approaching it with their clients and what aspects they are prioritizing.
Here, in this short interview, Nichola answers related to Mobile-First Indexing.
Gianluca
Google announced Mobile-First Indexing last November. Then, at SMX West, Gary Illyes told that they are considering that it will be rolled out between July and the end of year. Finally, the same Gary more recently alerted that may exist the possibility that Google won't move Mobile-First from a testing phase until 2018.
With this uncertainties about the release of Mobile-First Indexing, people may start thinking it is a sort of new "Mobilegeddon", meaning with that a sort of Google move for pushing people even more to prioritise a market - mobile search - which is known to be essential in the same Google existence as a search engine.
What do you think of this "conspiracy theory" and what would you tell to rebate it?
Nichola
In situations like this I'd say Google is damned either way.
If they communicate a change is coming they can't possibly disclose every detail, nor schedules and if anything changes (as complex product development shifts in large organisations will do), then, they are criticised.
If your website currently falls far behind in the experience it offers to visitors on mobile devices then you've got a decent window in which to fix this. I see no point to waste time on hypothesising details. Stick to what we know (there'll be a mobile first index at some point in the next year or so) and act now.
Gianluca
The most probable reason why Google is slow in passing from a test phase of Mobile-First to a go-live one is that there are still many unanswered questions about how to technically solve practices and "ranking factors" that were built around the use of search from desktop.
For instance, what will happen to the backlinks that are pointing all to a desktop version of a site? Or, how to deal with hreflang in a mobile-first world.
In your opinion, what are the biggest doubts that Google still have to answer to regarding Mobile-First?
Nichola
I can't imagine there are any doubts about a Mobile (first) index at Mountain View; but in terms of most interesting-to-program algorithm-behaviours I imagine there's a lot of work around more "desktop-intent" queries.
By this I mean queries that tend to require a desktop set-up, or infer a desktop set-up.
In our world think of something like "link analysis tool" or "csv to XML converter hreflang", which are queries that lead to objects we'd generally fulfil via desktop. A mobile landing page experience for such queries might not include all of the page' potential in as full a way as a desktop experience could at this point in time.
Gianluca
Talking still about Mobile-First, a couple of months ago Cindy Krum published a very intriguing post, where she foresees a Link-less web in the future, also thanks to the success of technologies like AMP and PWA,
In my interpretation of her post, Cindy previews a future that Google will actually "own" all the content of a website, being it store in the Google cloud.
Backlinks, then, won't be so necessary anymore for determining the popularity of a website for the simple reason that Google would be able to see if people is using a website or not and if it is using with satisfaction thanks to the analysis of metrics like Dwell time, Pogosticking et al, which right now are more an SEO theory but never confirmed by Google.
If you look at the future, would you tend to agree to this vision Cindy had?
Nichola
A link-less web wasn't my interpretation of Cindy's piece.
To my reading the key take-away is about a significant change in indexing, or rather the organising of data in this mobile first index which moves away from URL as the base location of information and facilitates for a richer index with varied data types that may be completely interdependent of URLs.
In essence I'd say Cindy has completely nailed it.
Gianluca
Finally, tell me in 140 characters why people should come to The Inbounder London on May 2nd
Nichola
Challenging talks, in a supportive environment at a very accessible price.
The Proust Questionnaire
What turns you on?
I love sunshine, surf, sand and sea. A great book, some snorkel gear and a deserted white beach would be my happiest day ever. That of course comes with food and beer right?

What sound do you love?
I was born just a few miles from the coast and I really miss the sound of the sea. It's cliché but I would love to live in earshot of the ocean.

What profession other than yours would you like to attempt?
If I had my time all over again I'd love to be a professional athlete. I'm pretty mediocre at all sports but perhaps if I'd stuck with gymnastics as a kid, who knows…Maybe it appeals because it seems to be the antithesis of an office based, 9-5 sort of desk life!
Nichola Stott is also a gret speaker, able to deliver on stage with the right mix of strategic thinking and actionable practice.
Here below you can see her talking at BrightonSEO in April 2016
---
The Inbounder World Tour London will reunite on May 2nd with 10 of the most brilliant experts in SEO, Content and Social Media Marketing and Web Analytics.
So do not hesitate, click the banner here below and go buying your ticket.