In this post we explain the latest trends in the digital marketing industry and encourage you to attend one of the most important events in the world - The Inbounder. Gain access to knowledge to help you get ahead of your competition with innovative digital marketing strategies.
Investment in digital marketing is currently growing annually at a rate of 11%, and this trend is increasing. According to Forrester, investment in online marketing will reach $120 billion in the US market alone by 2021.

One of the trends that will have more weight this year in digital marketing is related to content marketing. The consumer is becoming more informed, knows what they need, and how and where to find it. You need to stand out from your competition - getting to know your customer, what they value and what value you can offer is fundamental to a successful strategy. All these goals can be achieved with an effective content strategy. How do you begin to understand your customer? This is one vital piece of information: according to a report by Demand Gen Report, almost half of consumers make between three and five searches before starting a purchase process.
An ideal method for adding value to your content strategy is online video. Since 2014, investment in this format has increased by 114%, and in the coming years will continue to grow.
It is also no longer worth trying to reach the consumer through traditional mass advertising. Now users like to find you on their own, but how can they find you before your competition? A good SEO strategy will put you ahead of your competition. Global companies recognise the importance of this and will invest $72 billion in this area in 2018.

The ultimate goal is to attract these users and accompany them at all stages of the buyer's journey, until they become customers. But the work doesn't end there: you should continue to take care of them to ensure their loyalty, and to get them to become authentic evangelizers for your brand.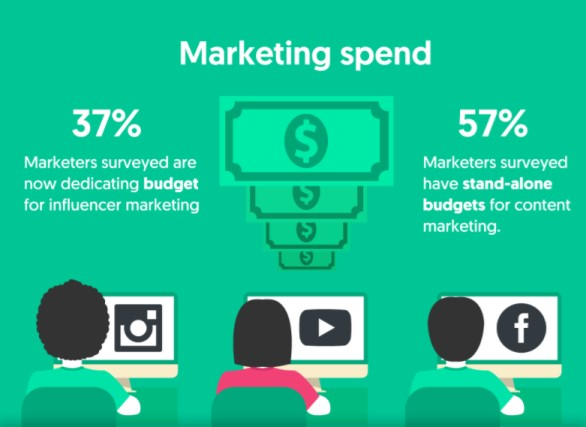 Strategies in different areas of digital marketing should be based on data. This is where this year Big Data will become more important than ever. It will become vital to know how to obtain and interpret your data to ensure you get the most out of them.


Taking into account the large volume of data that you have to manage in your company, it is important that you recruit a data scientist. This professional must be able to identify the business challenges, the problems that may arise, analyze the different sources of available data and define the guidelines that must be followed to achieve success with your strategies. This is key to growth of the business.


If you want to stay up to date on the latest in digital marketing, don't miss The Inbounder Global Conference 2018. After the success of the first edition, which took place in the City of Arts and Sciences in Valencia in 2016 and was attended by more than 1,000 professionals from 25 different countries, the most-attend digital marketing event in Europe returns even stronger. This time the event will be hosted at the Municipal Conference Center of Madrid, on 25 and 26 April.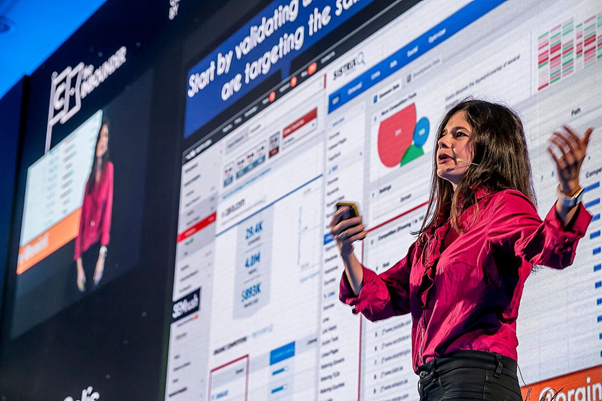 Aleyda Solis, at The Inbounder Global Conference 2016.
The gathering will bring together the best experts in the world to discuss the latest in SEO, Social Media, Branding, Content Marketing, Mobile Marketing, Analytics or CRO, and other areas. In addition, you can take advantage of networking to personally meet the speakers and other attendees, to exchange ideas and enrich your experience.
A few of the keynotes speakers that will be present in this edition are: stand out Rand Fishkin, Co-founder of Moz; Jono Alderson, Principal Consultant at Distilled; Melanie Deziel, Branded Content Consultant and Founder of Overleap League; Aleyda Solis, International SEO Consultant and Founder of Orainti; Talia Wolf, Founder & Chief Optimizer at GetUplift, Alba Vargas, Head of Scalability at We Are Marketing, and Gianluca Fiorelli, Strategic SEO Consultant.